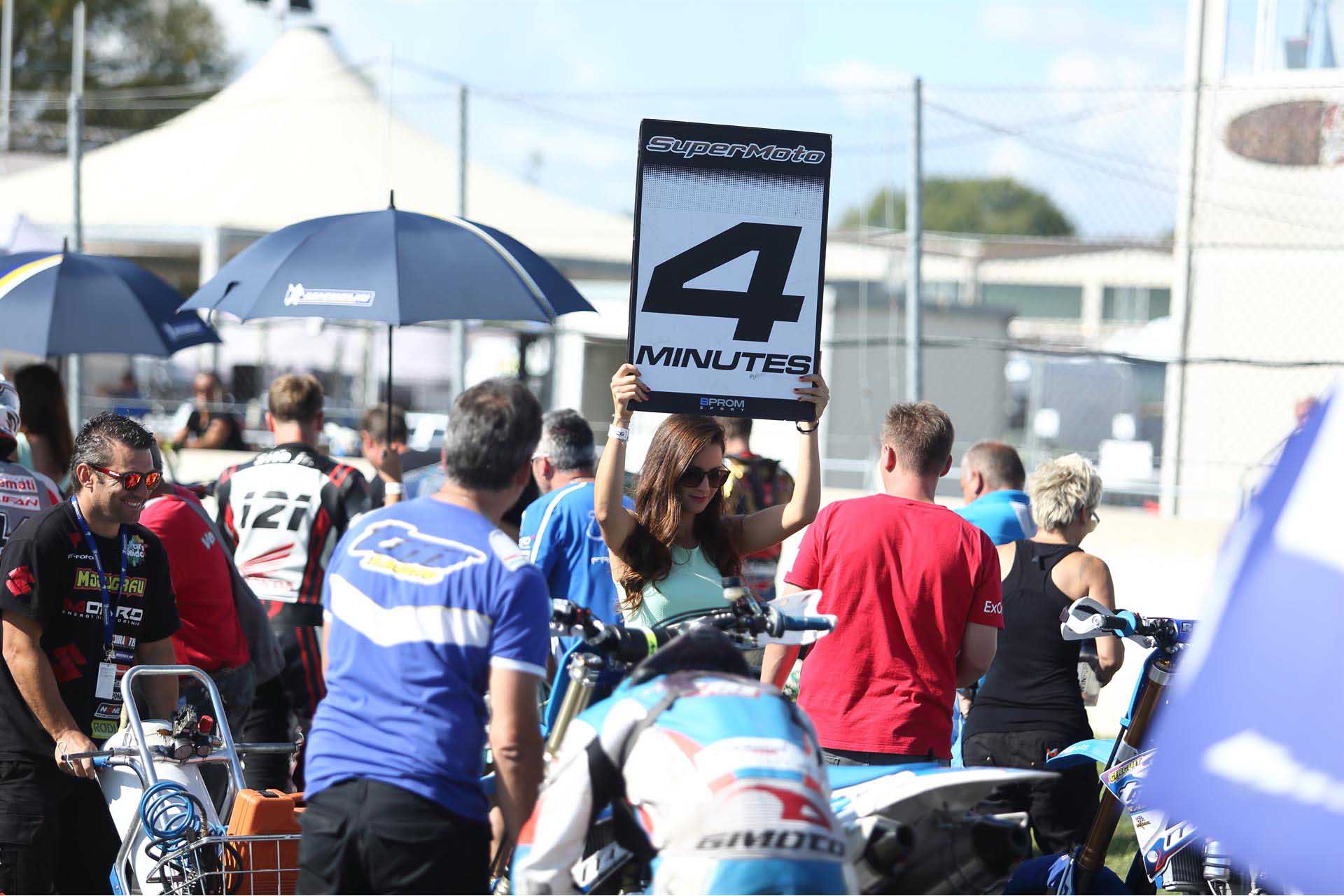 COUNTDOWN FOR 2017 SEASON
Turin (Italy) 28 March 2017 – This season the two Championships, World and European, will be separated.
The format of the SuperMoto European Championship will be the same as last year but every rider with international license can take part at both Championships so "former" S1GP and S2 riders, the new formula gives a competition open to all of you.
The race format of S1GP, instead, has changed with three heats per every Grand Prix.
Assured the participation to both European and World Championships of all top riders such as SuperMoto World Champion Thomas Chareyre and the European Champion Petr Vorlicek.
The international circuit of South Milano, one of the best and better equipped circuit in Italy, that already hosted World Championship GPs in the past, will be the scenario for the beginning of the 2017 SuperMoto European season; then the Championship will continue in Greece at Sparta on May 14th, Italy Busca on July 2nd and Czech Republic, Sosnova on September 17th.
On June 18th it's time for the S1GP World Championship season to begin, the first GP will take place in Spain at Albaida and then, on August 6th, the Supermoto circus will travel in South America, Colombia.
The S1GP World Championship has been kept intentionally "short" in order to let more riders participate to it.
In the Photo: starting grid