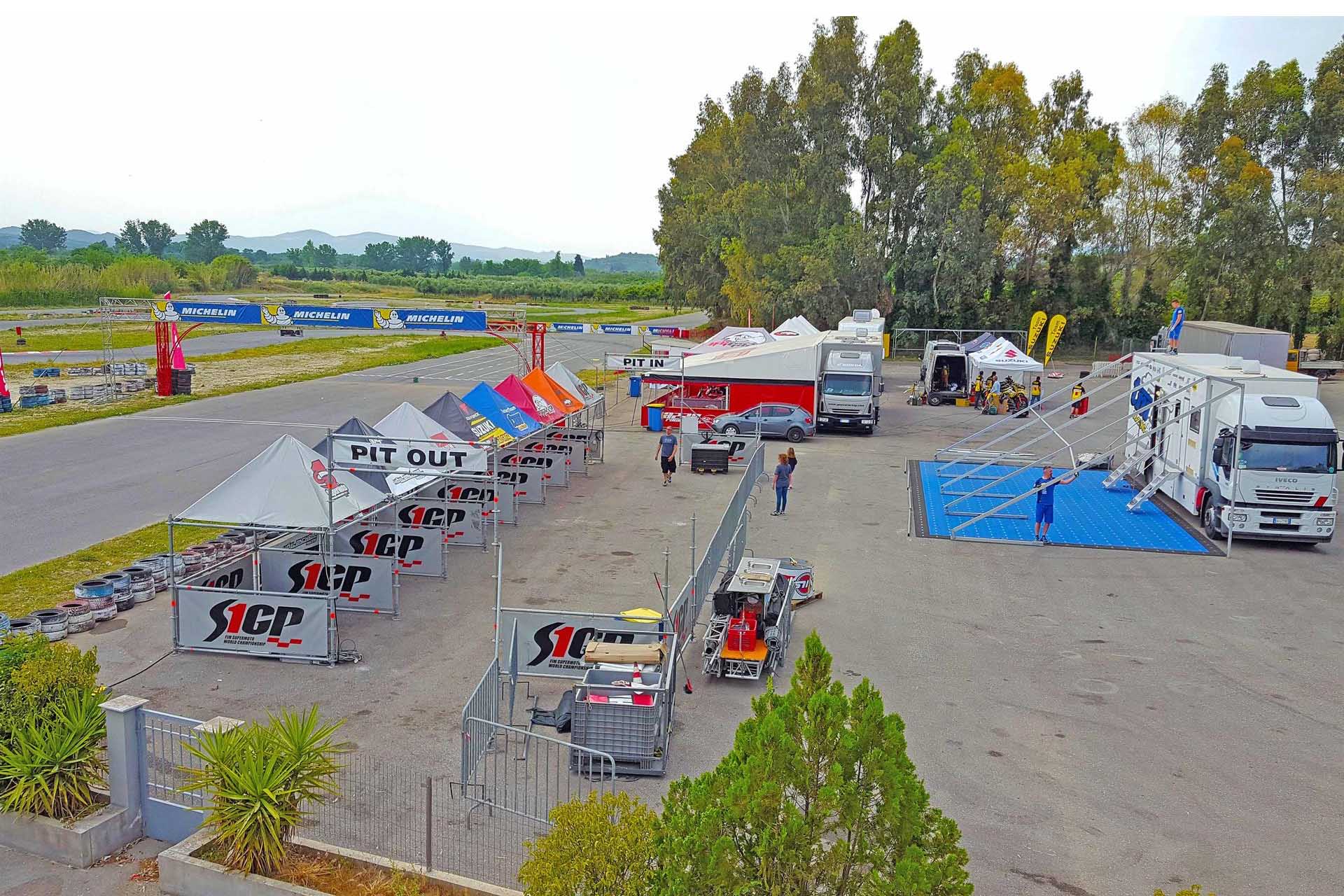 SPARTA WELCOMES THE SECOND ROUND OF THE SUPERMOTO EUROPEAN CHAMPIONSHIP
Sparta (Greece) 12 May 2017 –  After two weeks the Supermoto European Championship is travelling from Italy to Greece to celebrate the second round. It's the first time that Sparta racing Motul circuit hosts the event and the goal of the organization is to hold one round of the Supermoto World Championship next year.
Located in the south eastern side of Peloponneso, Sparta is a small town with famous history. Ancient Sparta was mostly a military city-state, the inhabitants believed that their only purpose in life was to become strong soldiers and protect their homeland even with their lives.
TM Racing Factory Thomas Chareyre left Italy with a double victory and comes to Greece with the Red Plate.
SWM BRT Marc Reiner Schmidt keeps the second position but TM Racing Factory Diego Monticelli had a fantastic beginning of the season with a third overall place in Ottobiano and has the same points.
Same points also for SWM BRT Edgardo Borella and Tuning Motorsport HONDA Milan Sitniansky who will do their best to race for a top three finish. SBD TM Giovanni Bussei is currently sixth but this week-end he's not going to be on the starting grid because of a  inflammation on the wrist dislocated last year.
Gazza HONDA Lorenzo Promutico is seventh at the moment, followed by SUZUKI Grau David Gimenez.
Closes the top ten the Degasoline TM rider Pavel Kejmar who broke his knee in Ottobiano and was forced to stop for six months.
Local rider Wolf Racing YAMAHA George Paraskelas will do his best on his country soil to fight with the Supermoto Top Riders.
TIME TABLE
Saturday: S2 Free Practice1 11.30; S2 Free Practice2 13.30; S2 Time Practice 15.40.
Sunday: S2 Warm Up 10.00; S2 Race1 12.30; S2 Race2 15.10; S2 Prize-giving Ceremony
In the picture: circuit view