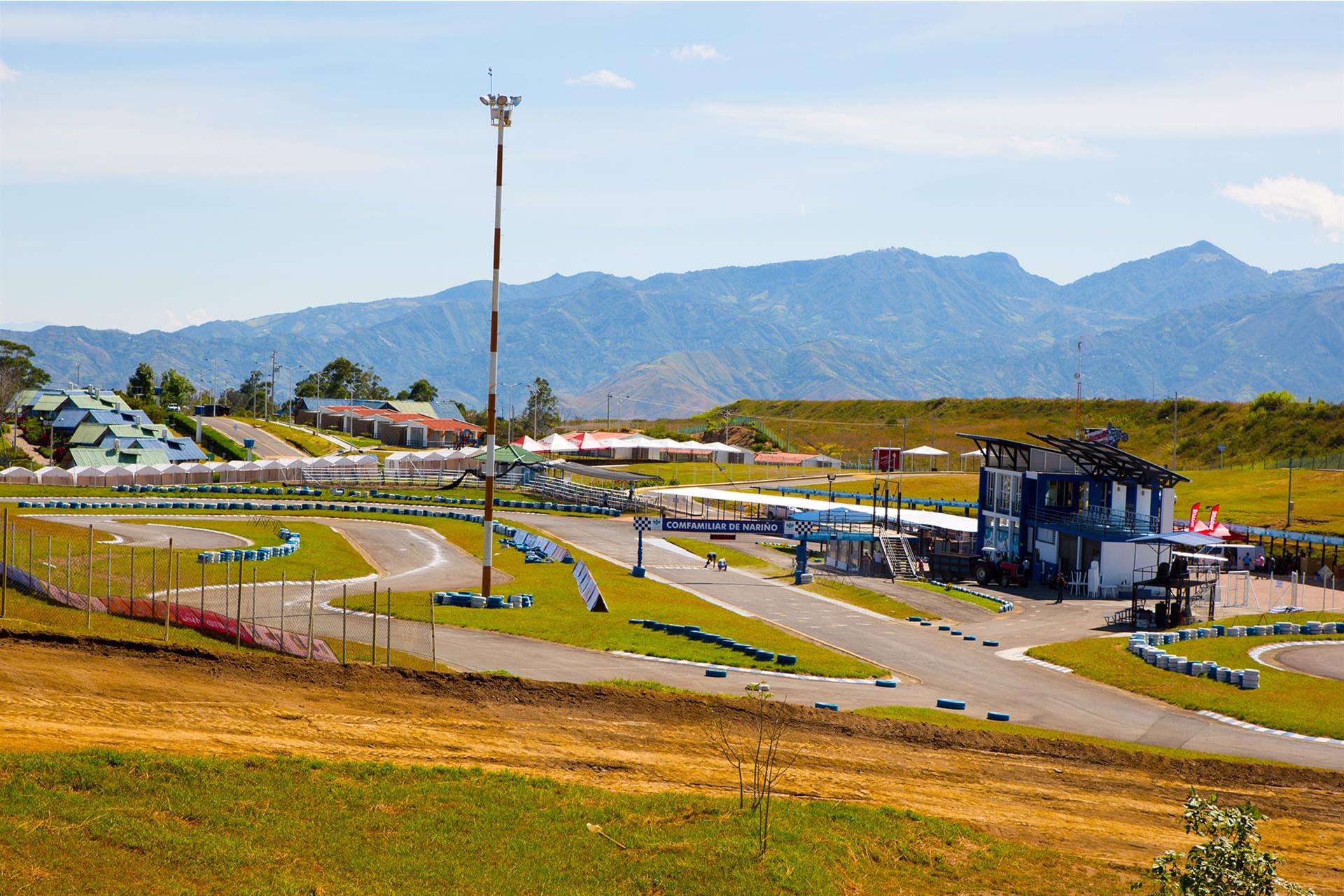 COLOMBIA IS READY FOR THE FINAL OF THE 2017 FIM SUPERMOTO WORLD CHAMPIONSHIP
Chachagui (Colombia) – 3 August 2017- After a very successful event in 2015, the FIM SuperMoto World Championship is back in Colombia for its last Grand Prix of the 2017 season. The venue of the Kartodromo Internacional Maria Alejandra Portilla hosted the event in 2015 as is one of the best equipped venues in South America. The track combines fast corners and straights with a challenging and long off-road section. The race in 2015 was one of the best events of that season with grandstands packed with lots of spectators, who all enjoyed the action packed races in Chachagui. As Supermoto is very popular in Colombia, this year's event will be broadcasted live again on the Colombian television. With most of the top drivers present in Colombia, the chase for the 2017 S1GP will continue this weekend in the final round.
Current leader of the S1GP World championship TM Factory Racing rider Thomas Chareyre will try to take his sixth World Supermoto championship title in Chachagui. The French TM rider has a lead of 13 points to SWM BRT rider Marc-Reiner Schmidt who will give all he can to defeat Chareyre and take the first World Championship title of his career. Third rider in the championship Husqvarna rider  Lukas Hӧllbacher is not present in Colombia this weekend, but another very fast Husqvarna rider Markus Class will do his best to defend the colours of the Austrian company. Class is currently fourth in the championship on one point behind Schmidt and fourteen behind Chareyre.TM  Factory Racing Joan Llados will try to go to for a top ten position in Colombia. At this moment the Spanish TM rider is eleventh.  Suzuki Grau Racing is the biggest team in the paddock this weekend with seven riders. David Gimenez, currently sixth, Marius Lita, Ferran Cardus together with Colombian riders David Burbano, Daniel Guzman, Juan Camilo Vargas and Valerio Piedrahita will defend the yellow colours of the Spanish Suzuki team. MTR KTM has two riders in Chachagui, Belgium rider Lionel Deridder is currently seventh in the championship, his teammate Finnish rider Eero Madisson is fourteenth, 47 points behind the leader. Danish Husqvarna rider Simon Vilhelmsen also made the long journey to South-America to defend his ninth position in championship.
Together with some fast Colombian and Argentine riders seventh riders will be on the start grid in Chachagui. With the title in the World Championship still in reach for several riders, the weekend will be full of action.
TIME TABLE
Saturday: S1GP Free Practice1 11.10; S1GP Free Practice 2 14.00; S1GP Time Practice 16.10.
Sunday: S1GP Warm Up 11.05; S1GP Race1 12.30; S1GP Race2 14.30; S1GP Race 3 16.30; Prize-giving Ceremony
In the picture: circuit view