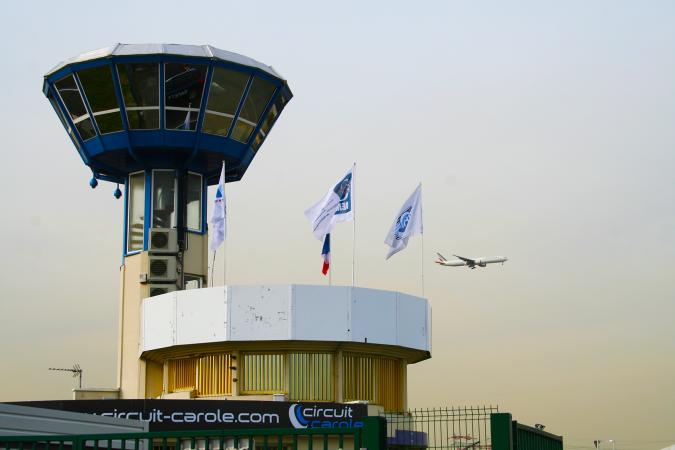 FRANCE IS READY TO HOST THE 2017 EDITION OF THE SUPERMOTO OF NATIONS
"Carole (France ) 21 September 2017 –This weekend the 2017 edition of the FIM Supermoto of Nations will be held at the home ground of last year's winning team. Circuit Carole in Tremblay-en-France in the region of Paris in France will be the host for the Olympics of the Supermoto sport. The highspeed racetrack of Carole is one of the best equipped venues in France with fast corners and three off-road sections. In total 18 teams from countries all over the World will be present in France. With top three from last year present in their strongest formations, the races on Circuit Carole will be close and full of action throughout the weekend."

Six times FIM Supermoto of Nations winning country France will have two times present at their home track in Paris this year. With World- and European champion TM Factory Racing rider Thomas Chareyre and LUC1 Honda riders Laurent Fath and Sylvain Bidart, the senior team of France is again one of the biggest favourites for victory in 2017, after winning the last three edition.
The Junior team of France will be present with a young group of talented riders. Kawasaki rider Nicolas Cousin, TM rider Florian Catrice and Gazza Honda rider Emerick Bunod will defend the blue, white and red colours of France.
Last year's number two, Czech Republic has also send their strongest team with TM Degasoline rider Pavel Kejmar, TMS Honda rider Milan Sitniansky and Suzuki Grau rider Petr Vorlicek.
With two riders on the podium at the last round of the European Championship last weekend, Czech Republic will be one of the contenders for the podium.
Team Germany was one of the biggest teams that would not be present in France but after meetings with the riders, the German federation decided to send an senior Team as well to this year's edition.
The numbers two and three of the 2017 FIM World Supermoto Championhip, Husqvarna rider Markus Class and SWM BRT rider Marc-Reiner Schmidt will represent their country together with Markus Volz.
The Junior team of Germany will be represented by the young German riders Peter Mayerbuchler, Max Bahnholzer and Peter Bahnholzer. The young German riders will try to improve last year's eight place overall.
Switzerland is also present again with two teams. The senior team consists of Patrick Tellenbach, Kevin Tschmuperlin and Timo Graf. With a fourth place overall in 2016, Team Switzerland will be one of the teams again who will try to reach the podium.
After last year's sixth place overall from Belgium, the team is back with three strong riders. Sebastien Bouillon, Romain Kaivers and Jean-Marc Gaillard will defend the colours of Belgium.
After their absence with an senior team in 2016, Austria is back again with two teams. The senior team will consist of Husqvarna rider Andreas Buschberger, TM rider Rudi Bauer and KTM rider Robert Gattinger. All Austrian riders from the senior team showed some impressive speed during the last round of the Austrian championship and they will be an outsider for the podium.
The Junior team of Austria also consists of fast young riders and for the first time a fast female rider, Kim Adlhart, will make her debut in the Nations.
Two countries are back after a one year absence in 2016. Team Sweden will be present again with a mix of experienced and young riders. John Stambeck, Hampus Gustafson and Kevin Fagre will defend the yellow and blue colours of their country.
The other country who is back is Team Italy. The number of the Supermoto of Nations in 2015 is also back after a year absence. With strong riders as SWM BRT rider Edgardo Borella, TM Factory Racing rider Diego Monticelli and Husqvarna rider Elia Sammartins, the Italians are one of the favourites for the podium again.
Other countries that will be present are Estonia, Great Britain, Brazil, Poland, Portugal and Latvia. With a total of 18 teams and 54 riders in the FIM Supermoto of Nations 2017 and many teams who will go for the victory, the racing on the track will be full of tension and action. In combination with the good weather predictions it is going to be a great event again.
TIME TABLE:
Saturday: GROUP RIDERS 1 Free Practice 10.00; GROUP RIDERS 2 Free Practice 10.40; GROUP RIDERS 3 Free Practice 11.20; GROUP RIDERS 1 Time Practice 13.00; GROUP RIDERS 2 Time Practice 13.45; GROUP RIDERS 3 Time Practice 14.30; GROUP RIDERS 1 Qualifying Race 15.20; GROUP RIDERS 2 Qualifying Race 16.20; GROUP RIDERS 3 Qualifying Race 17.20.
Sunday: SMoN Qualified Teams 1 Warm Up 9.30; SMoN Qualified Teams 2 Warm Up 10.00; Open Ceremony 12.00; SMoN Race 1 (Rider 1+ Rider 2) 13.20; SMoN Race 2 (Rider 2 + Rider 3) 15.00; SMoN Race 3 (Rider 1+ Rider 3) 16.40; Prize Giving Ceremony.
In the picture: circuit Carole control tower