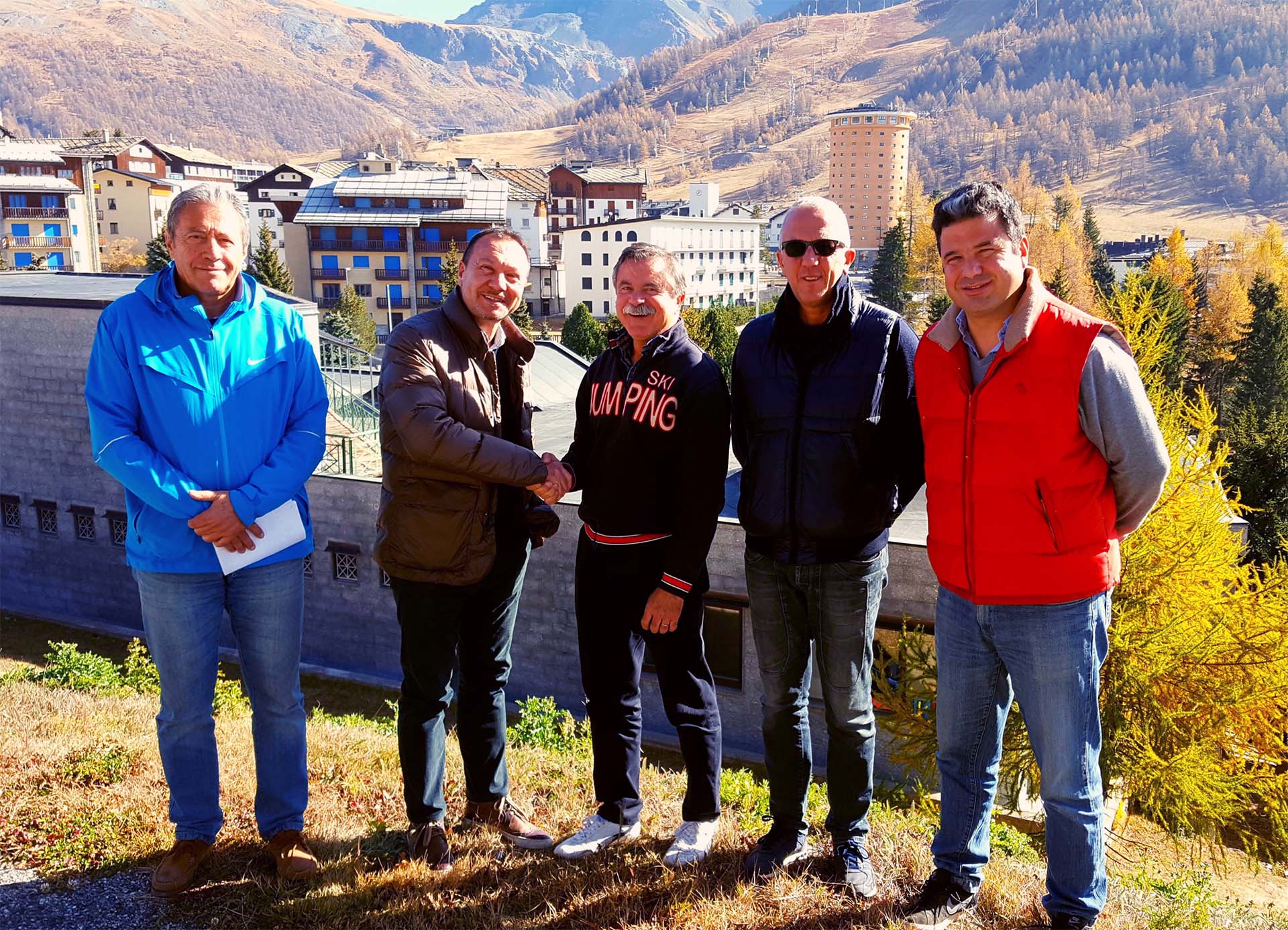 SESTRIERE WILL HOST THE SUPERMOTO EUROPEAN CHAMPIONSHIP
Martigny (Switzerland) 19 February 2018 – XIEM, the promoter  Company of the SuperMoto European Championship and the FIM SuperMoto on Nations is pleased to annunce the agreement reached with the town of Sestriere that already hosted the Ski World Championship, the Winter Olympic Games and many others international events as Tour de France and Giro d'italia, now is getting ready to host next 8th and 9th September the last Round of the SuperMoto European Championship.
Great expectation for this unique event for the first time ever in a city track of 1.350 metres long on city roads for this occasion closed and safe.
Danilo Boccadolce – XIEM  CEO: "We are proud of the confidence that the Mayor, Council members and local authorities gave us, a big responsability that we want return working hard hoping to be able to add this appointment also next year with a new project with the name of "GP of the town of Sestriere";
Dr. Valter Marin – Sestriere Mayor " We face in this new challenge with entusiasm. Sestriere is knowed in the word as skiing place but we have much to offer also during the summer season and this year we have also the debut of the SuperMoto European Championship at 2.000 metres of hight";
Gianni Poncet – Deputy Mayor and Sport and Tourism Council Member : " A lot of motor sportive disciplines found in Sestriere a perfect venue, like the Rally Cesana-Sestriere and the Trial of the Nations and from now also the SuperMoto with this European prestigous appointment".
In the photo: From left to right, Gianni Poncet – Deputy Mayor and Sport and Tourism Council Member, Danilo Boccadolce – XIEM CEO, Valter Marin – Sestriere Mayor, Ignazio Foradini – Turin Banca Consulia  Director (partner of the event) and Francesco Rustichelli – Sestriere Council Member
LINKS