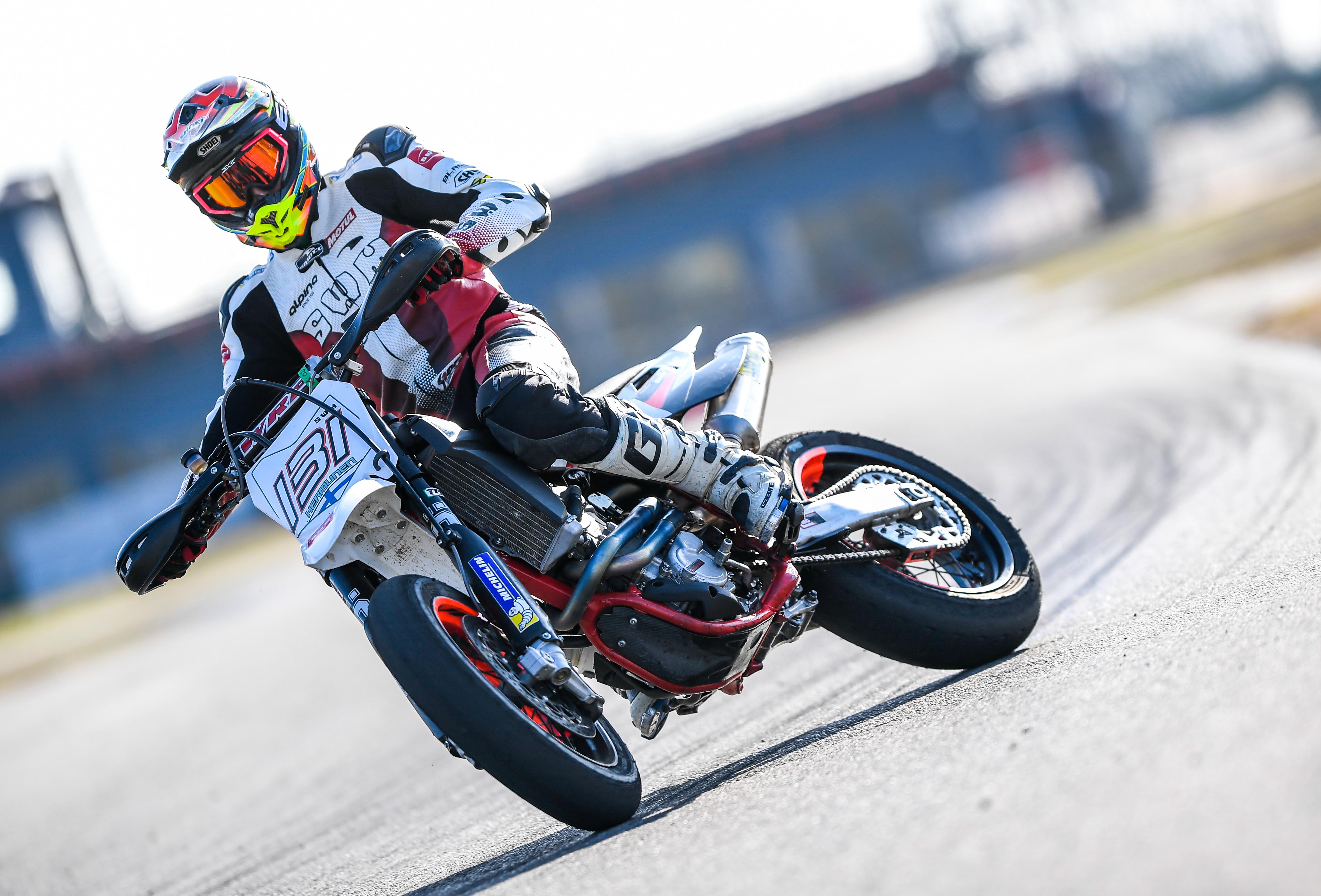 TEAM SWM SUPERMOTO FACTORY 2018
Martigny (Switzerland) 18 March 2018 – XIEM is pleased to announce the presence of the new SWM Factory team in the European Supermoto Championship with two official riders: Mauno Hermunen and Edgardo Borella wich is added to the historical and multi-prestigious TM Factory.
Danilo Boccadolce XIEM CEO "we are proud of the presence of two official factory, an important signal that confirms the positive trend of our championship, also supported by the presence of 41 riders coming from 13 different countries and ten accredited teams"
Ennio Marchesin SWM Factory Team Manager " The Supermoto category is the perfect mix between our products and racing , road and off road. With the challenge in the Supermoto SWM go on to sports activities. For us it is a great pleasure to be among the protagonist and to confront us with the best of the Supermoto specialty.
SWM SM 450 Factory motorcycles  are entrusted in the hands of #131 Mauno Hermunen , #20 Edgardo Borella ( Italian Champion 2017 ). The Hermunen come back at the Supermoto races is another reason of emotion for our challenger. Team BRT SWM supports us on this journey with young riders #74 Edoardo Gente , #Alessandro Labate."
In the picture: #131 Mauno Hermunen
LINKS