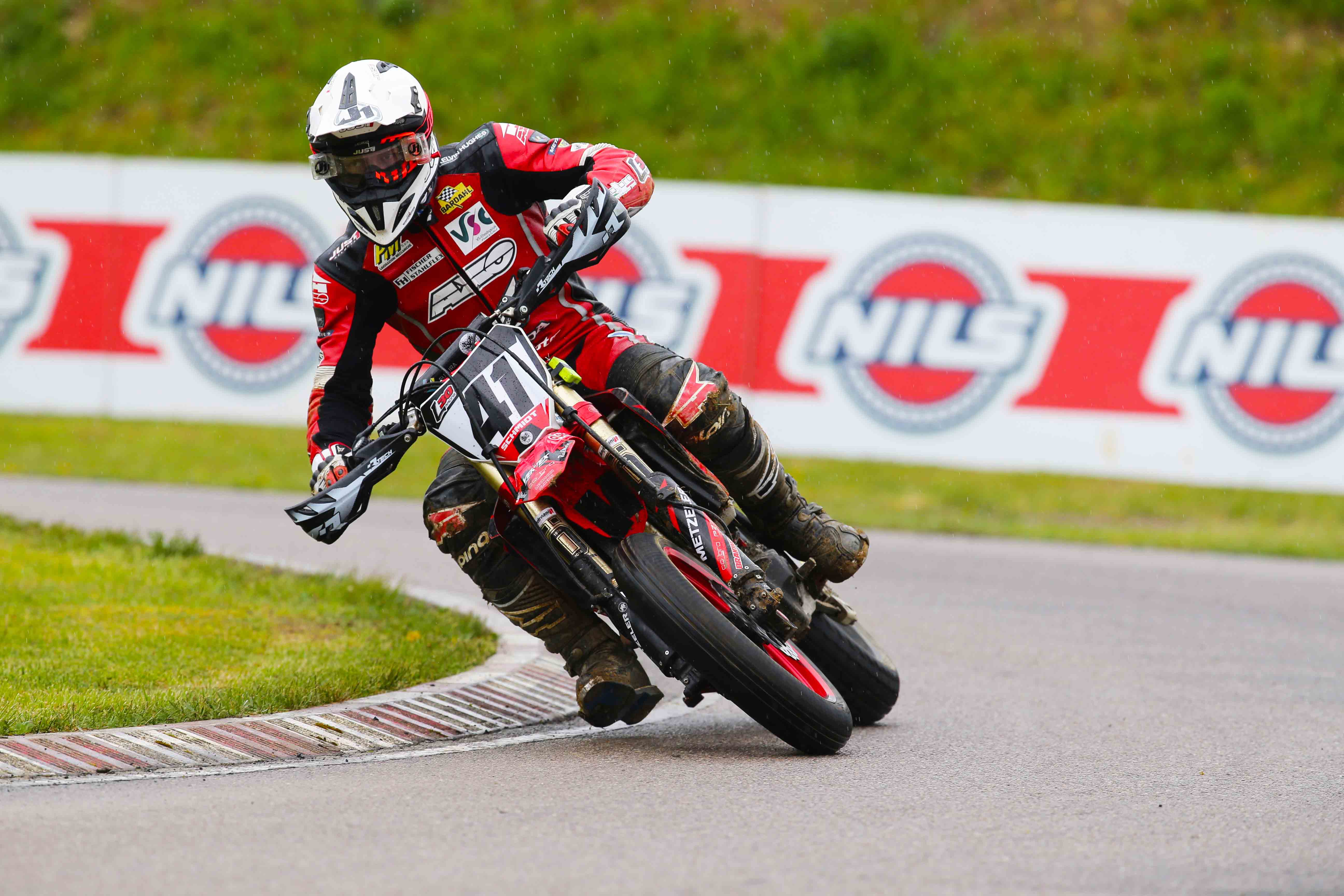 INTERNATIONAL OF FRANCE SUPERMOTO | MARC-REINER SCHMIDT OPENS HOSTILITIES AND GETS THE POLE
Mirecourt-Juvaincourt (France), 28 April 2018 – The International of France start today on the Mirecurt-Juvaincourt Circuit, round organized in collaboration with the French Motorcycling Federation and the Moto Club Lunéville. The initially very mild weather becomes progressively unstable and rainy, posing some difficulties for the riders. The morning was dedicated to free practice and the afternoon to qualifying. The races will be held tomorrow on Sunday 29/04.
Marc-Reiner Schmidt (Honda Racing Team L30) is the fastest in the time practice on a wet circuit 01: 44.8. He beat Thomas Chareyre (TM team TC4), which is 7 tenths of a second slower and Sylvain Bidart (Honda luc1 Owatrol Honda) one tenth from the TM driver. Fourth and fifth place respectively the teammates Laurent Fath and Romain Kaivers (KTM Team MTR).
Tomorrow, both races are scheduled with a variable weather, which can change games and promises a tight battle.
To view the complete rankings click here.
To view the photos click here.
In the photo: #41 Marc-Reiner Schmidt (credit by CTPHOTOS.FR)
LINKS
XIEM