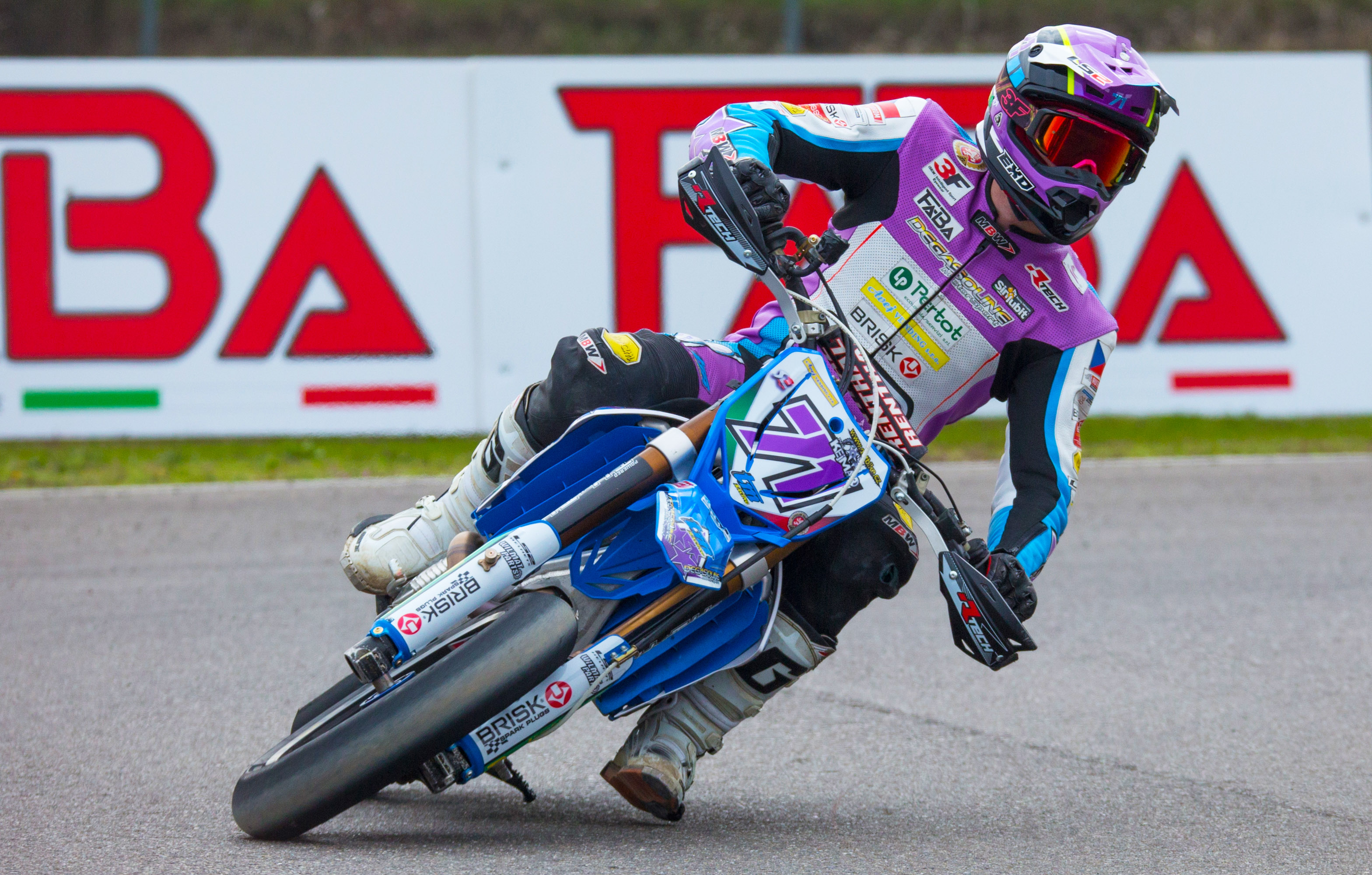 CONTINUED THE PARTNERSHIP WITH FABA
Martigny (Switzerland) 5 June 2018 – Continued the partnership between FABA and XIEM in the Supermoto European Championhsip and Supermoto of Nations. FA-BA projects and produces spoke wheels for motorcycles and for bicycles.
Established in 1970 and based in Monte S. Pietro, near Bologna (Italy), by the founder Vittorio Barioni, the Company has grown in these year with the introduction of the sons Marco, Stefano and Maria, both in the management and in the productive process. In 2003 the company was moved up to the present location, a building of  2. 500 mq. situated in the local industrial zone.
Thanks to a consolidated manpower of about thirty people, supported by the latest technology, we are able to satisfy the request of 800/900 motortcycles wheels per day, in addition to the wide range of bicycle wheels.
Our industrial capacity and flexibility allow, moreover, to satisfy every productive or logistic need, and to personalize every type of wheels, according to the request of the customers.
The first step of our production process consist of the manuel assembly, after that we tension the wheels with the most moder headstinghtening machines. All productin process is supervised by rigorous quality controls that warrant free pass products, the result of thirty years of activity. Part of our tools are create inside the company, so they  are sometimes unique and certainly innovative. We produce all measure of spoke wheels for motorcycles, from minicross models to bigger ones (cross, enduro, motard), and all types of bicycle wheels (MTB, Olanda, Corsa, Citybike, trekking). We produce both for O.E.M and for aftermarket.
In the Photo: Pavel Kejmar (Team Degasoline)
LINKS