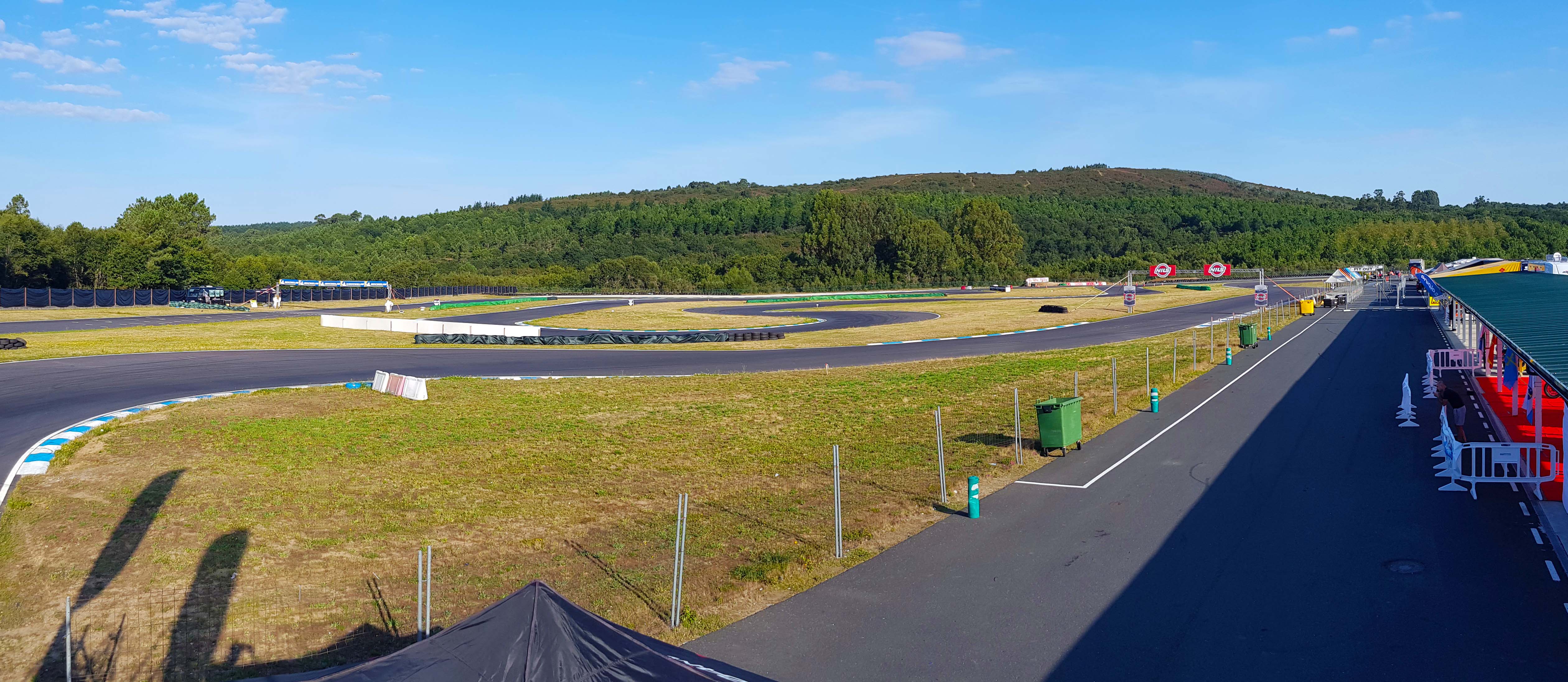 FORCAREI IS READY FOR THE FOURTH ROUND OF THE S2 SUPERMOTO EUROPEAN CHAMPIONSHIP
Forcarei (Spain), 23 August 2019 – This weekend the S2 Supermoto European Championship continues in Spain on the Circuito A Madalena of Forcarei. For the circuit in Forcarei it is the first time they host an event in the Supermoto European Championship, but the venue in the North East of Spain is very well equipped with the best accommodations for teams and riders. The track of Forcarei is a combination of fast straights and technical corners. The round of Spain will be a one-day even with the practices, time practices and both races on Saturday. With 20 riders and only two rounds to go in the championship the battle for the victory in Spain and valuable points will be full of action.
With a lead of 29 points in the S2 Supermoto European Championship, TM Factory Racing Team rider Thomas Chareyre is the rider to beat in Forcarei. The current European and World champion will try to extend his lead in the championship but the competition is getting stronger and stronger, so it will not be an easy task, The Italian team of Phoenix Racing has the strongest competition for the riders of TM Factory Racing with all four riders in the top five of the European championship. German rider Markus Class is currently second in the standing and will try to get closer to Thomas Chareyre. Phoenix Racing will have their complete team on the starting grid in Spain. Next to Markus Class, Italian rider Elia Sammartin, French rider Nicolas Cousin and Czech rider Milan Sitniansky will try to on the podium again. The Spanish team of Angel Grau, Suzuki Grau Racing has their home grandprix and will have all four riders on the starting grid. Jaume Gaya and Marcelo Silvero will defend the yellow Suzuki colours on Circuit A Madalena.
MTR KTM Racing will have Finnish rider Eero Madisson ready to race on the improved KTM of Franco Mollo. Madisson will try to improve his eleventh position in the championship. TMS Tuning Motorsport is present on the track with Brazilian rider Kleber Justino. Team Birba Racing is also present again with their young Italian rider Gioele Filippetti who is the leader in the standings of the Lites Cup. The leader of the Junior Cup, German Husqvarna rider Jannik Hintz is also present in Spain and will try to defend his leading position and will go for this fourth victory this season. Portugal is represented by a rider from Madeira, Hugo Silva.
With only two events to go this season, the tension in the championship is getting intense for all positions. The first free practice will start at 10:00 hours and the first race will start at 18:00 hours in the afternoon.
In the photo: Circuito A Madalena (Forcarei) track
LINKS