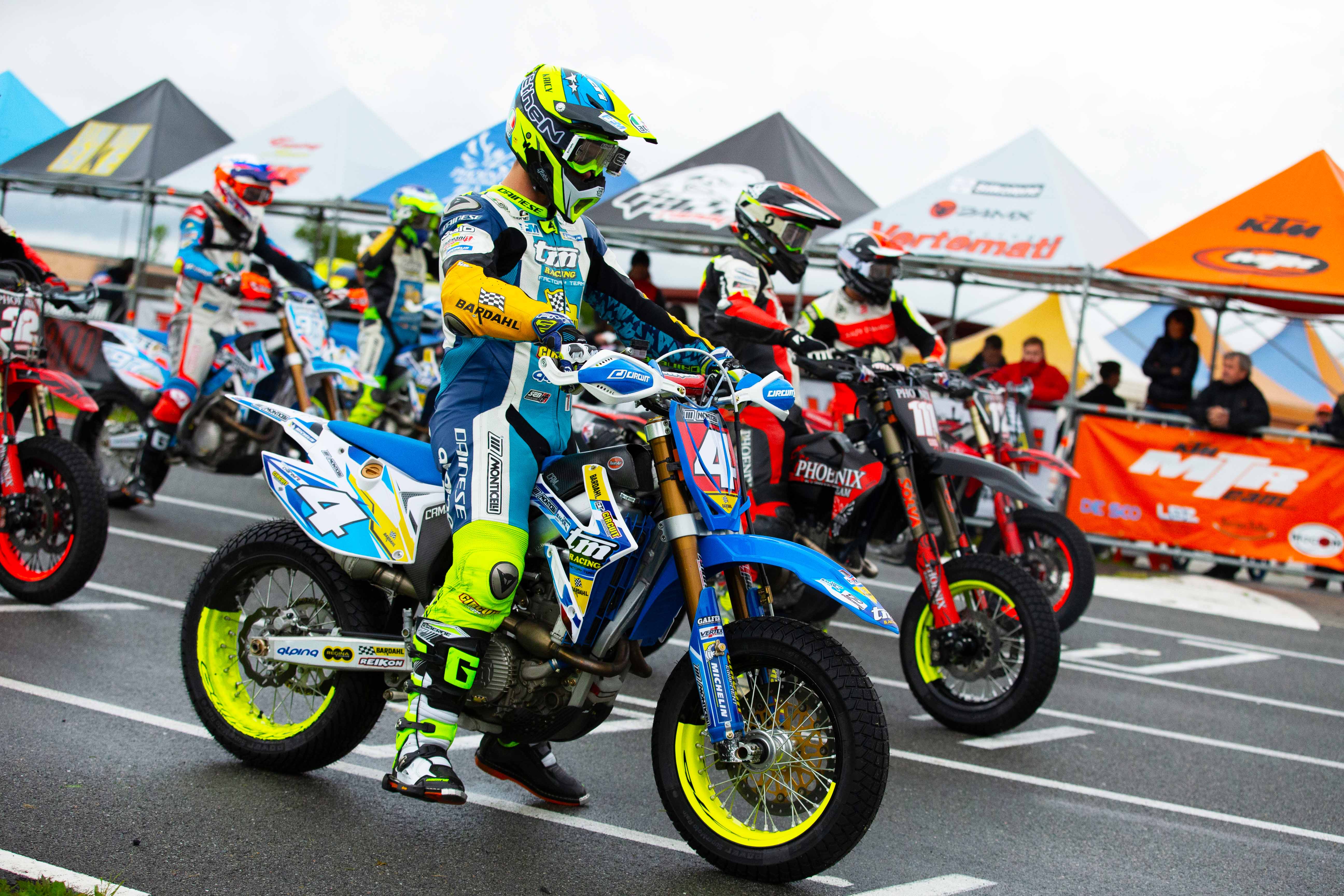 2020 SUPERMOTO WORLD AND EUROPEAN CHAMPIONSHIP CALENDAR
Martigny (Switzerland) 4 November 2019  – XIEM has the pleasure to announce the 2020 calendar of the FIM SuperMoto World Championship , FIM SuperMoto of Nations and  SuperMoto European Championship.
The calendar will be organized in six Grand Prix together with six Round of the European Championship, will start the 19th April in Italy in Lombardia on the improved  Castelletto di Branduzzo Motodrome  that will has three different sections: asphalth, sky section and off-road, will continue on 31 May in Spain in Forcarei and on 21 June in the new International Circuit of Abruzzo (Italy) instead for 12 July we are waiting for a confirmation. On 2nd August important return in the Austrian Circuit of Greinbach and then the Championships will finish on 30 August in the famous track of Paul Ricard at Le Castellet where the 2020 Titles of World and European Championship will be assigned.
The international season of the FIM SuperMoto will ends on 13 September with the SuperMoto of Nations on the tested international circuit of Busca (Italy) that for the occasion will shows itself with some important news.
DATE
GRAND PRIX
VENUE
ADDITIONAL RACE
19 April
Lombardia (Italy)
Castelletto di Branduzzo
S2 European                                 S Open European Cup
31 May
Spain
Forcarei
S2 European                                  S Open European Cup
21 June
Italy
Ortona
S2 European                                  S Open European Cup
12 July
*TBA
*TBA
S2 European                                  S Open European Cup
02 August
Austria
Greinbach
S2 European                                  S Open European Cup
30 August
France
Le Castellet
S2 European                                  S Open European Cup
SUPERMOTO OF NATIONS
13 September
Busca (Italy)
*TBA: to be announced
In the photo: 2019 departure (Montalegre – Portugal)
LINKS