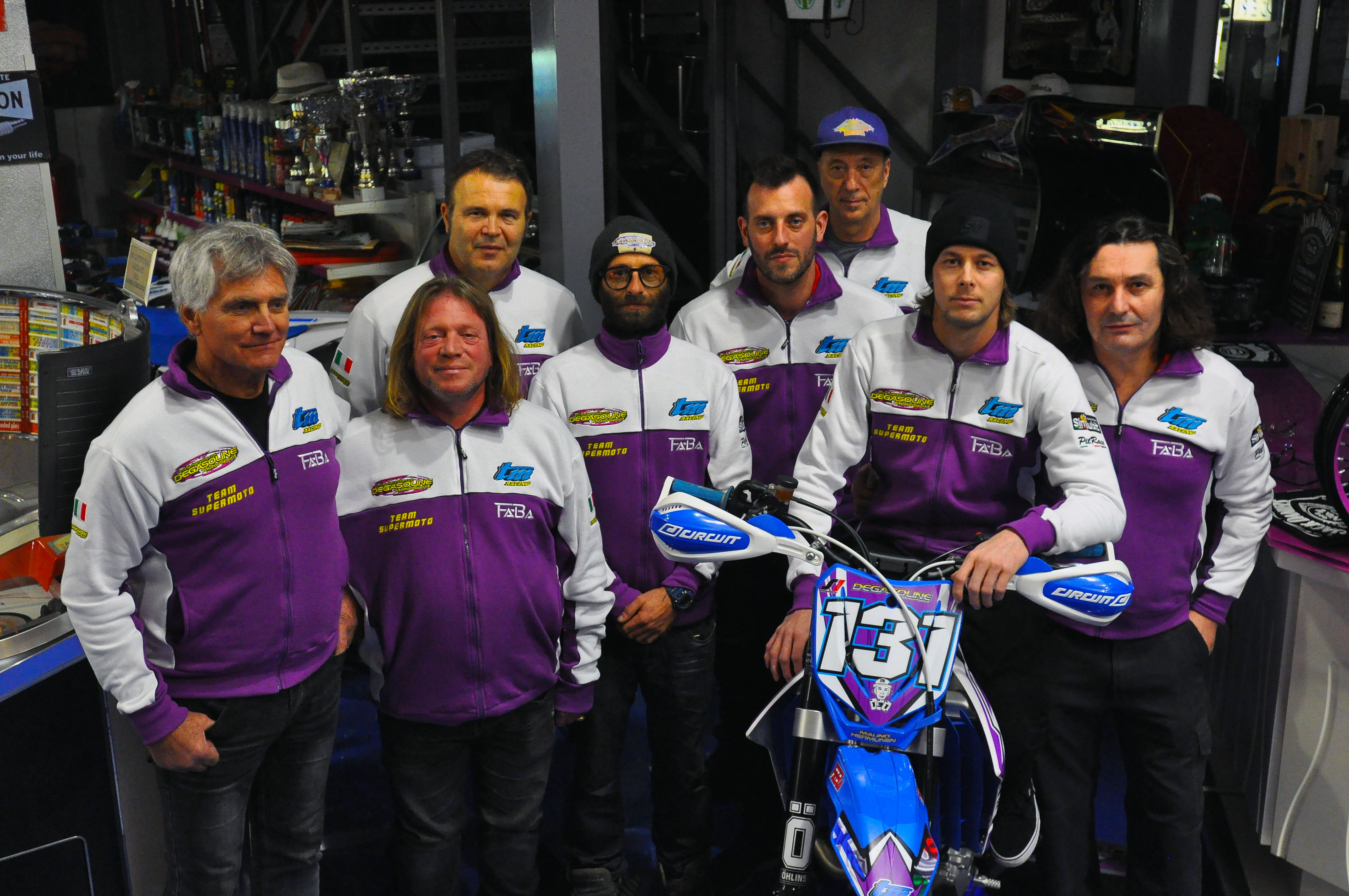 DEGASOLINE MOTORSPORT TEAM INTRODUCES HERMUNEN FOR 2020 SUPERMOTO SEASON
Martigny ( Switzerland) 16 December 2019 – Last week in Triste, Italy, Ermanno Depiera, Degasoline Motorsport Team owner and team manager,  introduced the 2020 Supermoto Team with the important return of the Finnish top rider Mauno Hermunen, 2013 SuperMoto World Champion.
TM Racing confirmed its support for the supply of the Factory motorbikes. The historic Mauno's mechanic, Rocco La Rocca, will also join the team. Wheel assistance will be directly supplied by Fa-Ba while suspension assistance will be granted by Andreani technicians.
In the photo: Degasoline Motorsport Team
LINKS