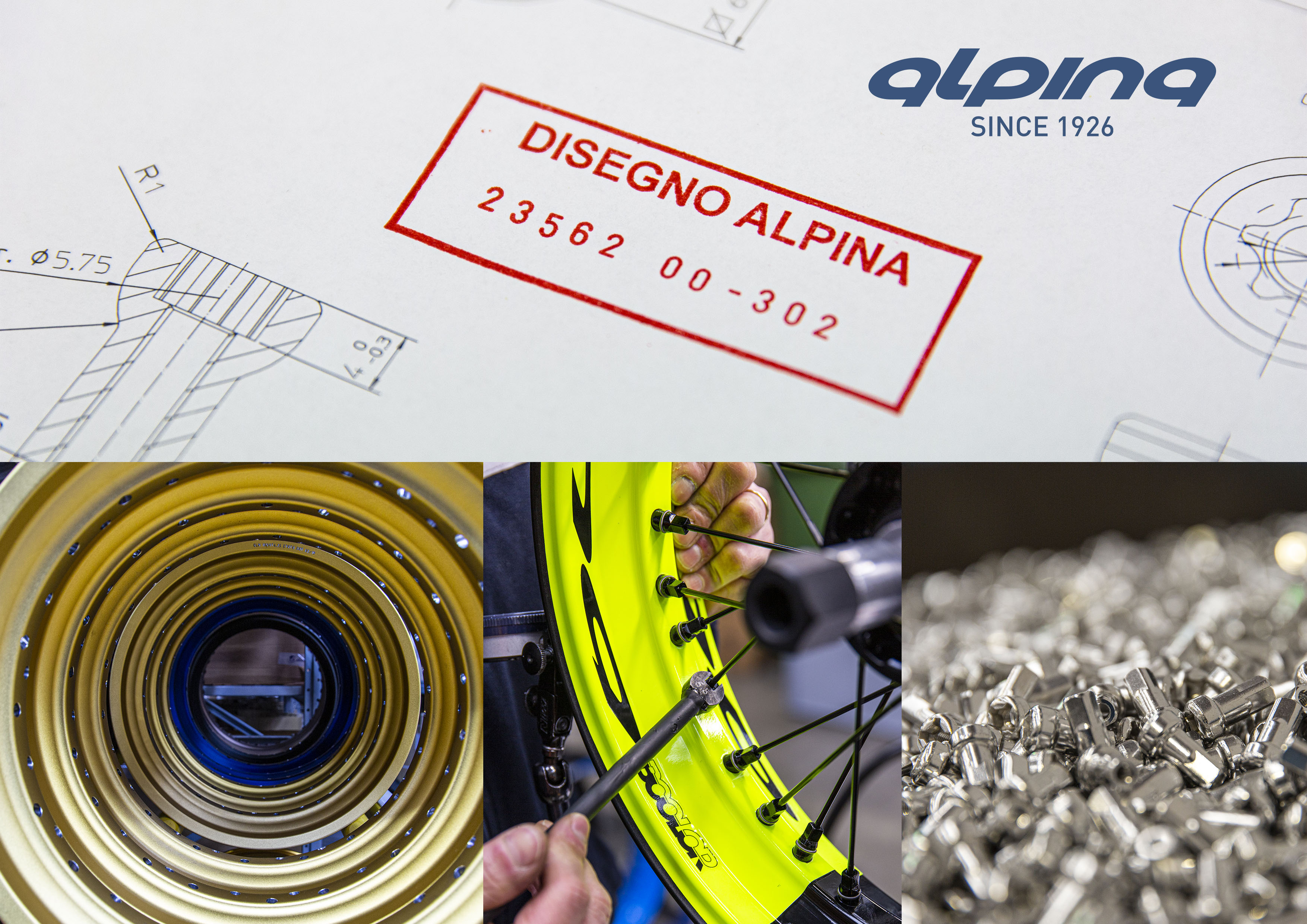 ALPINA RAGGI AND XIEM TOGETHER FOR ANOTHER SEASON
Martigny ( Switzerland) 18 January 2020 – XIEM and Alpina are pleased to announce the renewal of  their yearly partnership agreement for the FIM SuperMoto World Championship, SuperMoto European Championship and SuperMoto of Nations.
Alpina Raggi SpA is an Italian company, founded in 1926 and leader in the production of spokes, nipples and tubeless wheels. Our main strength relies in a century of strict cooperation with the world's greatest manufacturers of motorcycles and bicycles and our vision is to deliver mechanical excellence and Italian design in the creation of tailored, handcrafted spoked wheels.
Alpina commitment in the Supermoto directly reflects their constant effort in developing racing products with top performances.
For more info:
Facebook: Alpina Tubeless Wheels
Instagram: Alpina_Tubeless_Wheels
In the photo: Alpina production
LINKS