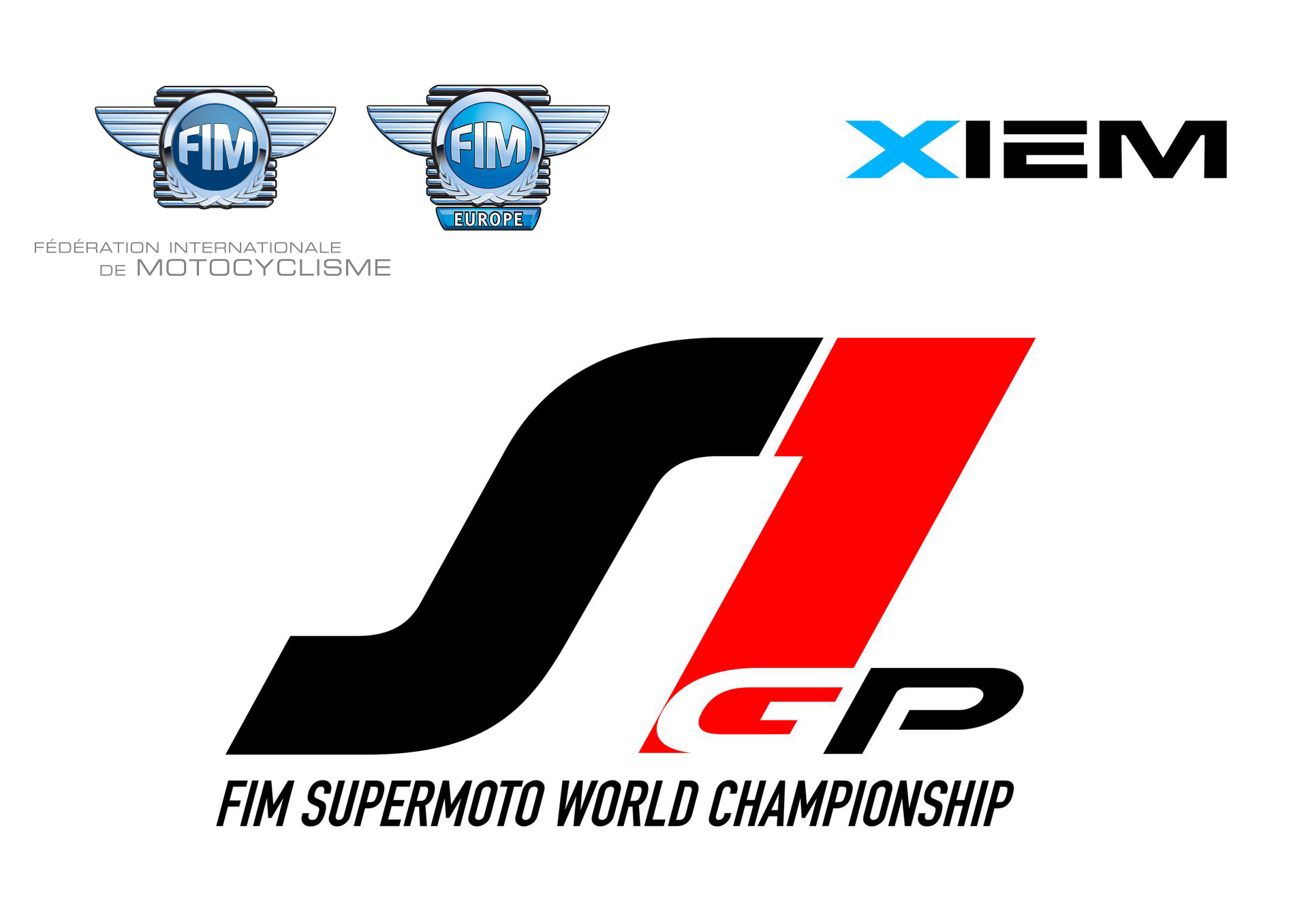 2020 FIM SUPERMOTO WORLD AND EUROPEAN CHAMPIONSHIP CALENDAR UPDATED
Martigny (Switzerland) 10 March 2020 – Xiem in agreement with FIM regrets to inform that due to the ongoing coronavirus outbreak, the Grand Prix of Lombardia, Italy, foreseen on April the 18th and 19th, has been postponed to October the 17th and 18th and the Grand Prix of Spain, foreseen on 30th and 31st May  has been rescheduled to take place to 5th and 6th September 2020.
The aim of Xiem, FIM and FIM Europe is to make the Supermoto World and European Championship run with all the events programmed. The rest of the calendar up to now stays unchanged while the development of the situation in every country is being followed in a daily basis monitoring.
In a difficult moment like this we ask everybody for a great sense of responsibility and not to listen to rumours created but just to rely on official communications which will be done by Xiem and the FIM.
Please find below the calendar updated:
DATE
GRAND PRIX
VENUE
ADDITIONAL RACE
21 June
Italy
Ortona
S2 European

S Open European Cup

12 July
Sicily (Italy)
Triscina
S2 European

S Open European Cup

02 August
Austria
Greinbach
S2 European

S Open European Cup

30 August
France
Le Castellet
S2 European

S Open European Cup

06 September
Spain
Forcarei
S2 European

S Open European Cup

18 October
Lombardia (Italy)
Castelletto di Branduzzo
S2 European

S Open European Cup

SUPERMOTO OF NATIONS
4 October
Busca (Italy)
LINKS