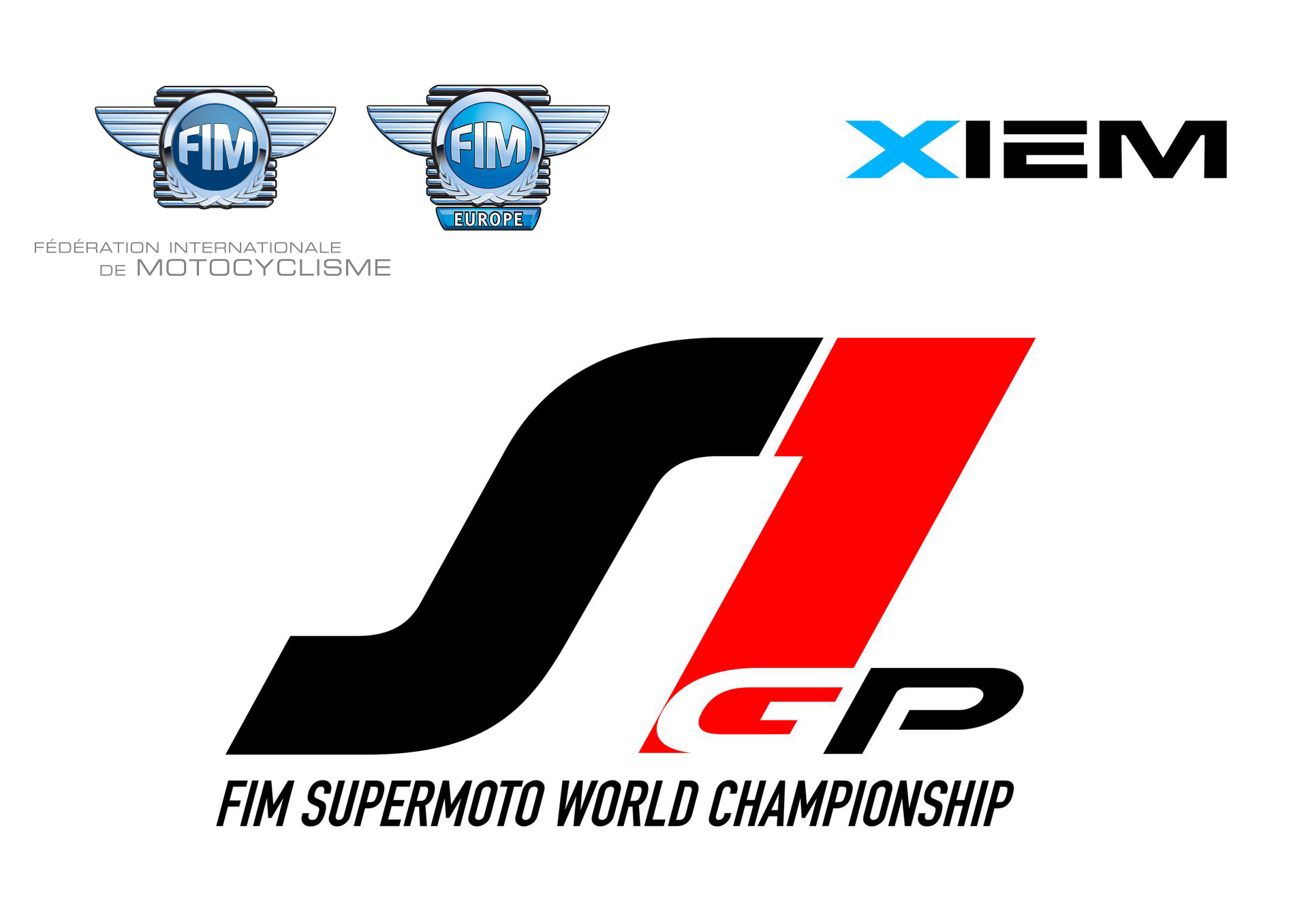 2020 FIM SUPERMOTO WORLD AND EUROPEAN CHAMPIONSHIP CALENDAR UPDATED
Martigny (Switzerland) 18 June 2020 – In relation with the ongoing Coronavirus disease (COVID-19) pandemic , FIM and XIEM wish to announce that further changes have been made to the S1GP and S2 2020 race calendar.
XIEM together with the FIM, FIM Europe and the local organisers have been working hard to preserve as much of the 2020 FIM SuperMoto World Championship calendar as possible, whilst taking into account the local government rulings and ongoing associated travel restrictions due to the pandemic.  As a consequence, XIEM; the FIM and FIM Europe have been forced to cancel the French Grand Prix in Le Castellet that was scheduled to run on 30 August.
XIEM in collaboration with FIM therefore had to make further changes and settle a calendar that foresees three Grand Prix all on Italian territory, a simpler solution and that will still allow the 2020 Championship to take place. On August 30 instead of the French GP it will be held the GP of Lombardia on the Circuit of Castelletto di Branduzzo (Italy), on September 20 is confirmed the Italian Grand Prix on the Ortona Circuit and additionally the Supermoto of Nations has been replaced by the European Grand Prix also on the International Circuit of Busca (Italy ) but moved  to 4 October. Three Grands Prix for a total of nine heats (three for each GP) will award the Title of 2020 World and European Champion.
With the current situation all over the world and in Europe these changes are unfortunately inevitable and we would like to thank all of you for your patience, riders and teams for your understanding, we hope to see you all in August to finally start the racing season.
We would like to thank again the FIM, FIM Europe, the National Motorcycle Federations and all the organizers for their constant collaboration during this period.
DATE
GRAND PRIX
VENUE
ADDITIONAL RACE
30 August
Lombardia (Italy)
Castelletto di Branduzzo
S2 European

S Open European Cup

20 September
Italy
Ortona
S2 European

S Open European Cup

04 October
Europe (Italy)
Busca
S2 European

S Open European Cup

LINKS