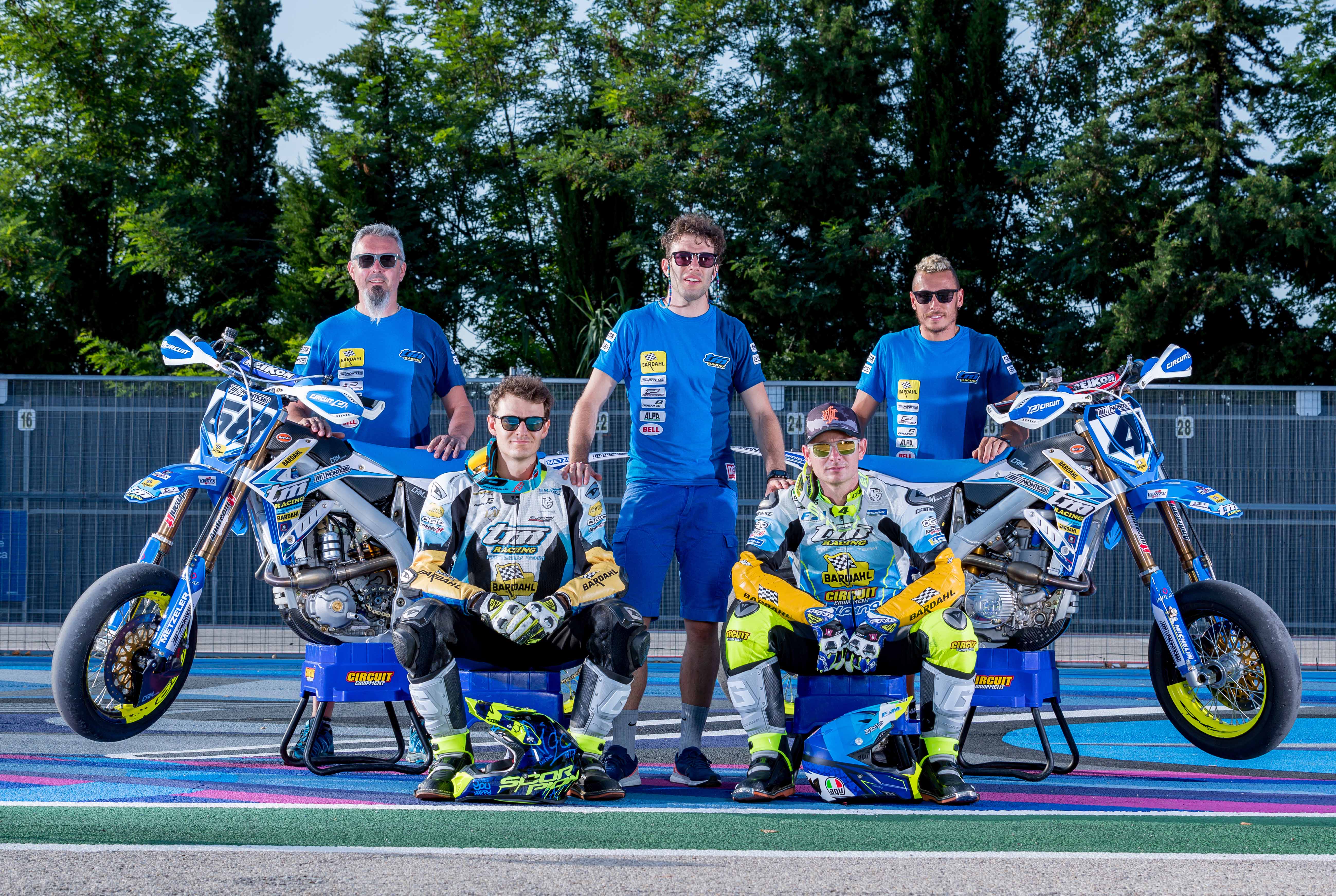 TM FACTORY CONTINUES ITS COMMITMENT INTO THE SUPERMOTO WORLD AND EUROPEAN CHAMPIONSHIP
Martigny (Switzerland) 20 July 2020 – The well-known Pesaro company officially involved in the SuperMoto World and European Championship has confirmed its utmost commitment also this year, which is particularly difficult for the Covid 19 health emergency. As always,  will be committed to defending the manufacturers and riders' title won last year with the top rider, the Frenchman Thomas Chareyre, but this year the ambitions increase, also aiming for the victory of the European title with the Italian rider Diego Monticelli with whom they have worked a lot during the winter to find the right feeling with the bike.
Alex Serafini, team manager: "This year, in addition to confirming the commitment with Thomas and Diego, we also invested heavily in a very promising rookie, the Frenchman Steve Bonnal in addition to the Estonian rider Patrick Pals who after a year of "setting in "in the Factory team he is ready to make excellent results, as always, our commitment will be maximum and this year the competition will be even fiercer ".
In the photo: in the center Alex Serafini -Team manager, to the left Diego Monticelli with his mechanic Samuele Santini, to the right Thomas Chareyre with his mechanic Marco Della Chiara
LINKS