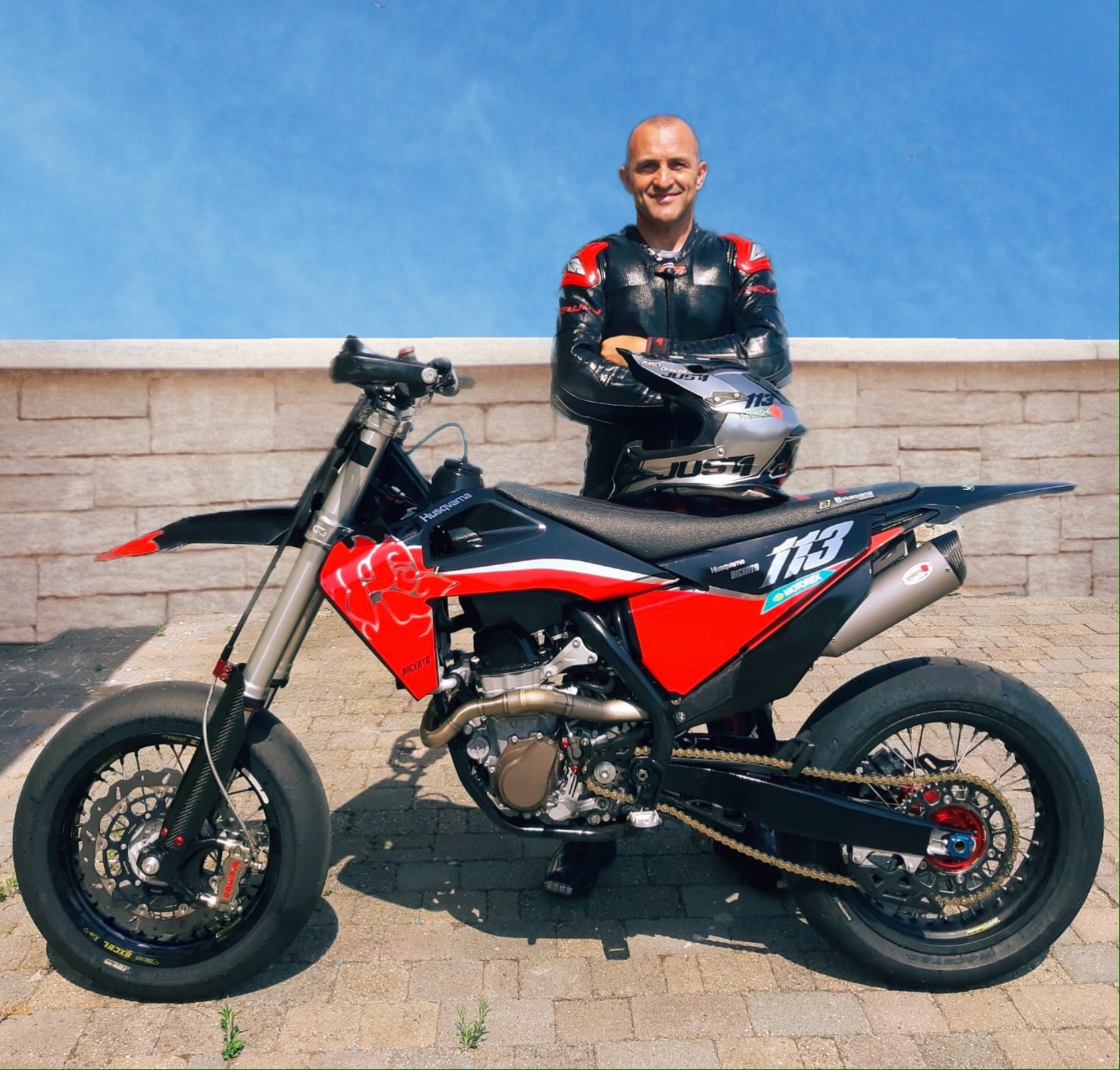 VERDEROSA COMES BACK TO S1GP WITH HUSQVARNA
Martigny (Switzerland) 28 July 2020 – Max Verderosa, a highly experienced rider, in his palmares boasts two Italian titles in 2003 and 2005, an European title in 2003 and a World team title in 2004, in the same year he graduated vice world champion touching the world title, lost at the last round, still representing the Italian rider who has come closest to the world title. After a period far from international competitions, this year he finally decided to return to compete in the World Championship and he will certainly do so among the protagonists.
Max comes back to the SuperMoto World Championship with a private team riding an Husqvarna thanks also to the help of Motorex, Just1, FaBa, B100 and FM Logistica.
Max's comment: "I am happy to take part in this championship again, I am very concentrated even if it will not be easy after the problems of the health emergency, the level of preparation of the riders and bikes in the S1GP is very high but I hope to do well".
In the photo: Max Verderosa with his Husqvarna

LINKS