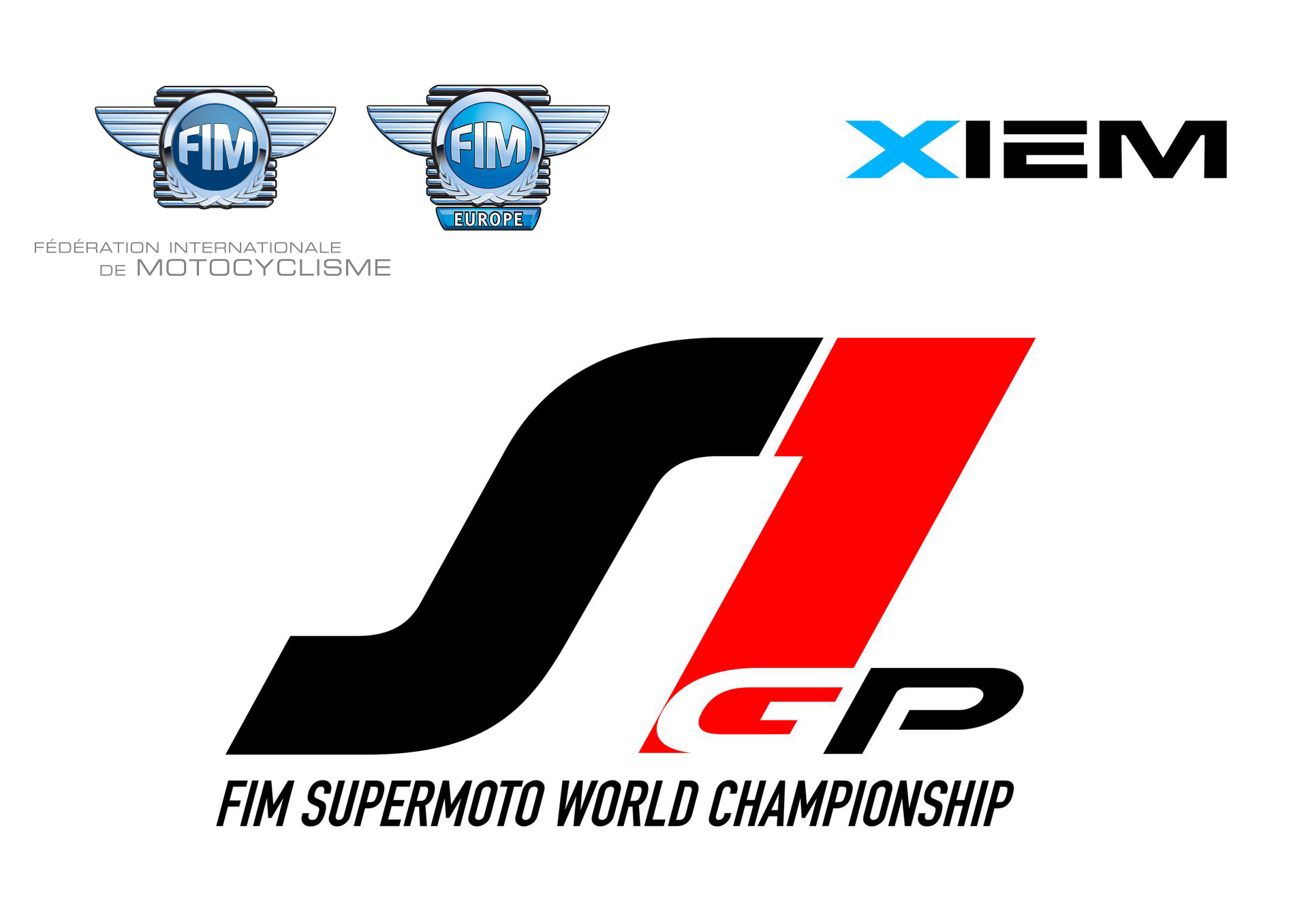 2020 S1GP CALENDAR UPDATE – Grand Prix of Europe, Busca (Italy) moved up
Martigny (Switzerland) 22 July 2020 – In relation to the ongoing Coronavirus disease pandemic Covid-19, XIEM would like to announce that together with FIM, FIM Europe and the local organizers to ensure that the 2020 FIM SuperMoto World and European Championship takes place, taking into account the decisions of some countries of the European nations that have reinserted the restrictions between the borders and since the World and European Championships foresees the participation of riders coming from nine Countries from all over Europe, we decided that was better to move up the Grand Prix of 3 and 4 October to 27 September always on the same international circuit of Busca (Italy) to avoid further displacements between the borders.
With the current situation all over the world and in Europe these changes are unfortunately inevitable and we would like to thank all of you for your patience, riders and the teams for your understanding, we hope to see everyone on August 29 and 30 in Castelletto di Branduzzo.
We would like to thank again FIM, FIM Europe, FMI and all the organizers for their constant cooperation during this period.
DATE
GRAND PRIX
VENUE
ADDITIONAL RACE
30 August
Lombardia (Italy)
Castelletto di Branduzzo
S2 European

S Open European Cup

20 September
Italy
Ortona
S2 European

S Open European Cup

27 September
Europe (Italy)
Busca
S2 European

S Open European Cup

LINKS