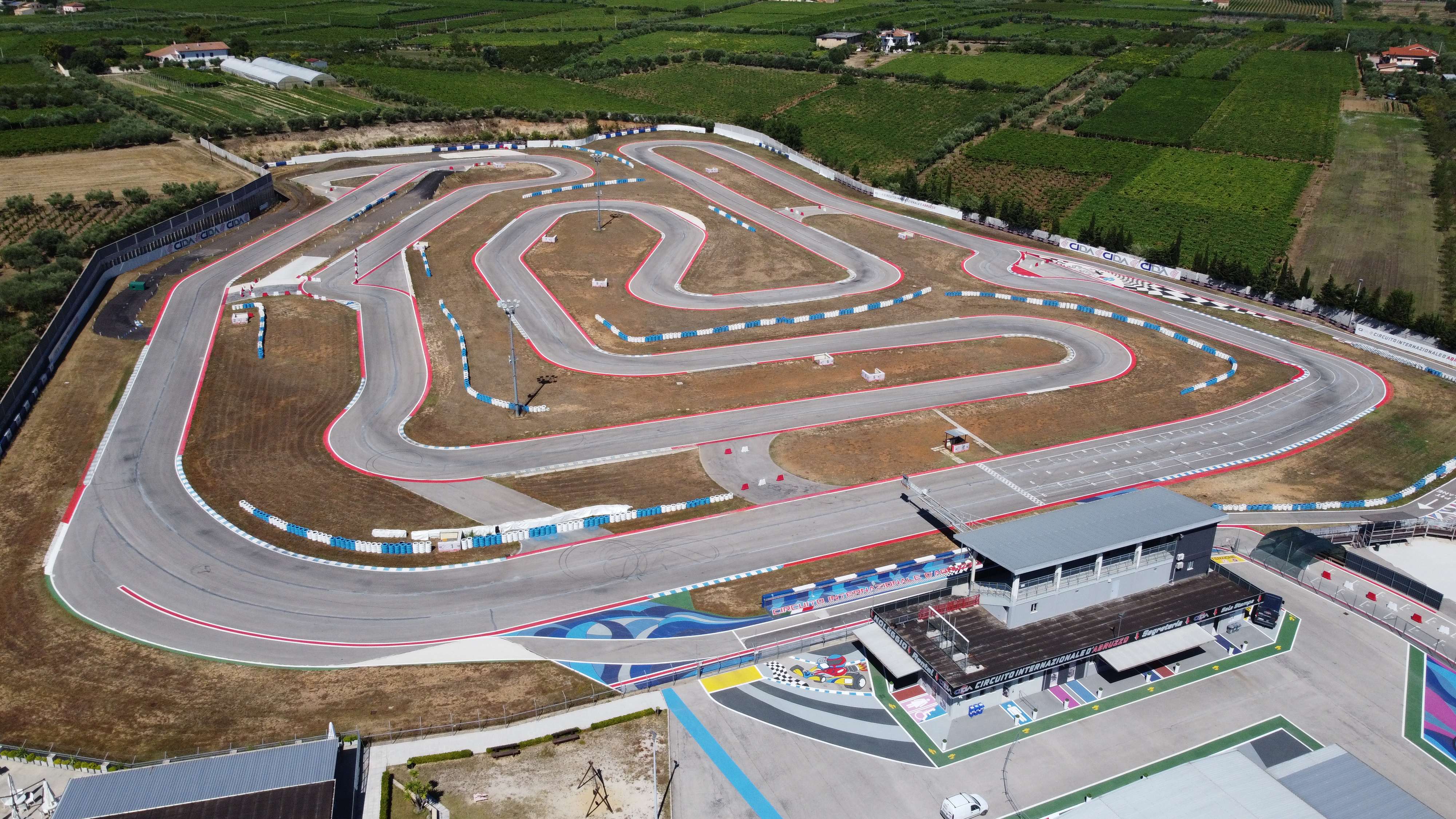 INTERNATIONAL CIRCUIT OF ABRUZZO IS READY FOR THE SECOND GRANDPRIX OF THE SEASON
Ortona (Italy) 16 September 2020 – After a great start of the season in Castelletto, this weekend the battle for the FIM SuperMoto World Championship and S2 European Championship will continue at the Circuito Internazionale d'Abruzzo in Ortona, Chieti, Italy. The track in the South of Italy has hosted already several rounds of the Italian championship and is a combination of fast straights, tight corners and a challenging off-road section. With all options still open for the championships, the battle for the points will be full of action again.
Leader in the S1GP World championship, Phoenix Racing rider Marc-Reiner Schmidt will try to extend his lead which the German rider has on his closest oponents TM Factory Racing Thomas Chareyre, MTR KTM rider Lukas Hollbacher and Degasoline rider Mauno Hermunen. Not only the top four in the championship standings will try to go for the victory in Ortona. With good results in the past on the track in Abruzzo, Phoenix Racing riders Elia Sammartin, Nicolas Cousin and Milan Sitniansky will try to get onto the podium as well and improve their standings in the championship. SBD UnionBike rider Giovanni Bussei is also present in Ortona and will try to continue his good season so far. After a difficult first round of the with a big crash on Saturday, Gazza Honda rider Emerick Bunod is back and ready to fight for the championship points. TM Factory Racing is completed by Estonian rider Patrick Pals. After a good race in France last weekend, Michael Vertemati from Vertemati Racing is also back in Ortona with his own build bike. ClickAir Kawasaki had also a good start of the season and their rider in S1GP, Maxime Lacour will aim for the top six in Abruzzo. The field of 15 riders is completed by DDC Racing rider Daniele di Cicco, Max Verderosa and all the way from Portugal Hugo Silva.
The S2/Open European championship will also continue in Ortona this weekend with again a strong field of 22 riders. With their overall victories in the first round of season TM Factory Racing rider Diego Monticelli and SMX Racing rider Mickael Amodeo are the riders to beat in Ortona. The competition will be hard again with ClickAir Kawasaki rider Florian Catrice and the Gazza Honda riders Kevin Negri, Nicolas Decaigny, Mario Cucchietti looking for their first victories. L30 Honda Racing rider Jannik Hintz and his teammates Loucas Capone and Romain Kaivers will also go for top three positions. With the field of riders completed with young and experienced riders the battle for the victory will be tensed.
The race weekend will start on Saturday 19 September 2020 at 10:10 hours the first free practices for all classes. First race of the S2 class will be also held on Saturday at 16:50 hours followed by the first race of the FIM S1GP World Championship.
In the photo: panoramic view of the circuit
LINKS