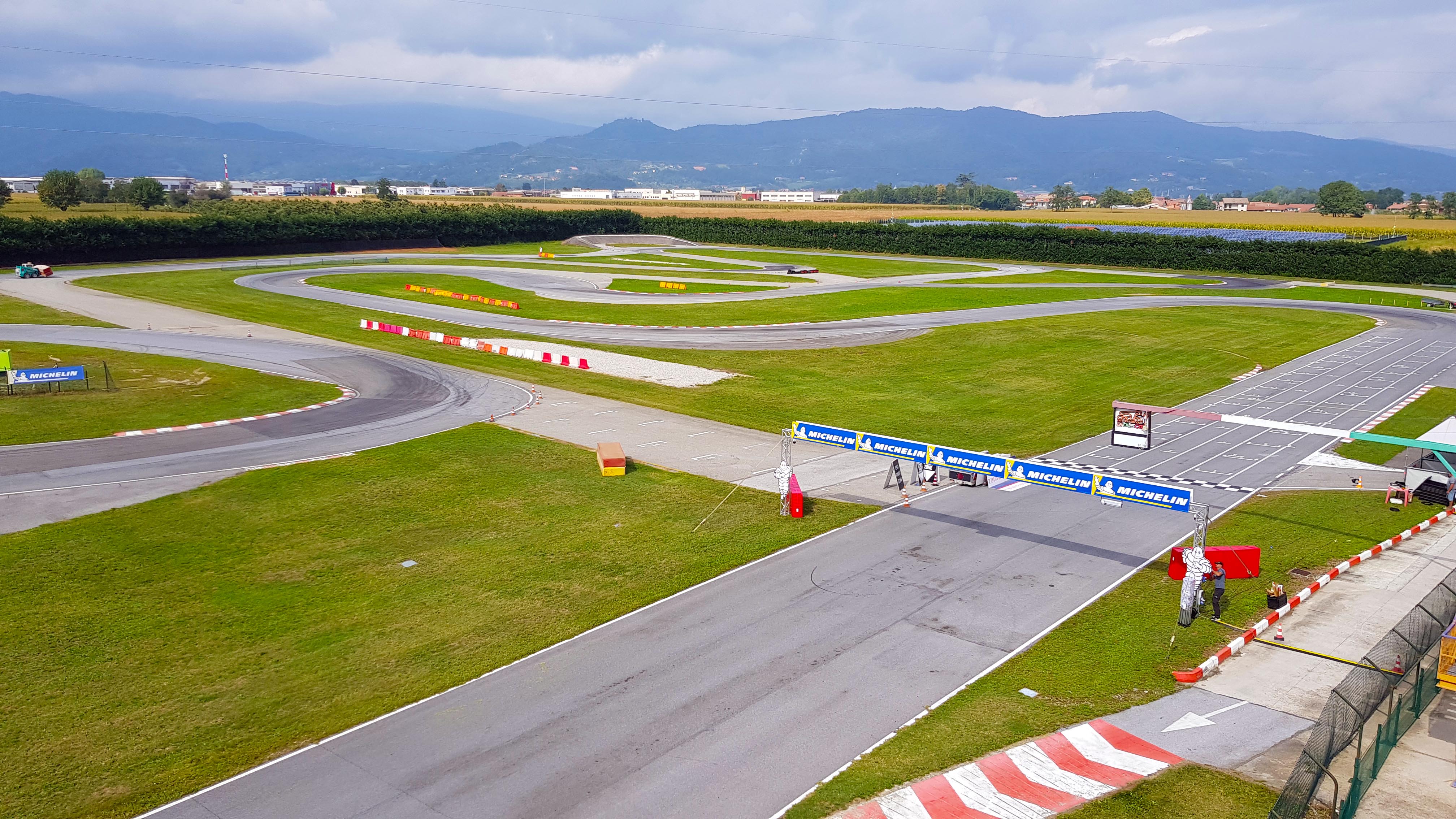 INTERNATIONAL CIRCUIT OF BUSCA IS READY FOR THE FINAL ROUND OF THE SEASON
Busca (Italy) 24 September 2020 – This weekend the final round of the 2020 SuperMoto World championship, S2 European championship and the S Open Cup will be held at the International Circuit of Busca, Cuneo in Italy. The track of Kartplanet has hosted many events before and has flowing corners and a fast sky zone which will challenge all riders. After two fantastic rounds in Castelletto and Ortona, the battle continues. With 75 championship point still out there, the final run to the World and European titles will be hard and with lots of tension.
The current leader in the S1GP is TM Factory Racing rider Thomas Chareyre, who had a great weekend in Ortona, but the multiple World and European champion will have to fight hard to take his eight title. Chareyre is 4 points ahead of runner up Phoenix Racing rider Marc-Reiner Schmidt and 19 points ahead of KTM MTR rider Lukas Hollbacher. Fourth place in the S1GP is for Degasoline rider Mauno Hermunen, who is 29 points behind Thomas Chareyre. The teammates of Schmidt at Phoenix Racing, Elia Sammartin and Milan Sitniansky are 5th and 6th in the championship will still a chance on the title. Another Phoenix rider, Nicolas Cousin missed two races in Ortona due to an injury sustained on Saturday, has dropped to position nine. ClickAir Kawasaki rider Maxime Lacour has a steady season so far and is currently seventh, one point in front of Gazza Honda rider Emerick Bunod.
The TM Factory Racing team will be completed again in the S1GP class by Patrick Pals, who is currently 10th, but a top seven position or better is still in sight for the Estonian rider. Vertemati Racing, Michael Vertemati and DDC Racing rider Daniele di Cicco are also not far out and for sure both rider will try to get into the top ten of the championship. Portugese rider Hugo Silva and Max Verderosa are also back in Busca after missing the second round in Ortona.
With a lot of points still to be divided no rider can afford a mistake or bad results, so the tension in Busca will be high and for sure full of action.
The S2 European Championship and S Open Cup will also have their final round of the season in Busca. Current leaders are TM Factory Racing rider Diego Monticelli in the S2 class and SMX Racing rider Mickael Amodeo in the S Open Cup. Both riders are still indefeated in their classes and for sure they will try to become champion with the perfect score. Monticelli is 38 points ahead of Gazza Honda rider Kevin Negri who is currently second, four points in front of L30 Honda rider Jannik Hintz. Fourth in the S2 championship is Clickair Kawasaki rider Florian Catrice and the top five is completed by Gazza Honda rider Youri Catherine. The battle for the midfield will also be strong as Mario Schafler, L30 Honda rider Loucas Capone and String Racing rider Yannik Bartschi are only points away from each other as is also TM Factory Racing rider Steve Bonnal. L30 Honda rider Romain Kaivers missed the first race of the season but after an succesfull last weekend, he will tried to get into the top sixe. In the the S Open Cup, Mickael Amodeo has a lead of 22 points on Belgium Gazza Honda rider Nicolas Decaigny and 99 points on Stephan Zuger from Switzerland, so the chase for the Cup titlle will be between Amodeo and Decaigny who will have to give his very best performance in Busca.
In the photo: INTERNATIONAL CIRCUIT OF BUSCA
LINKS