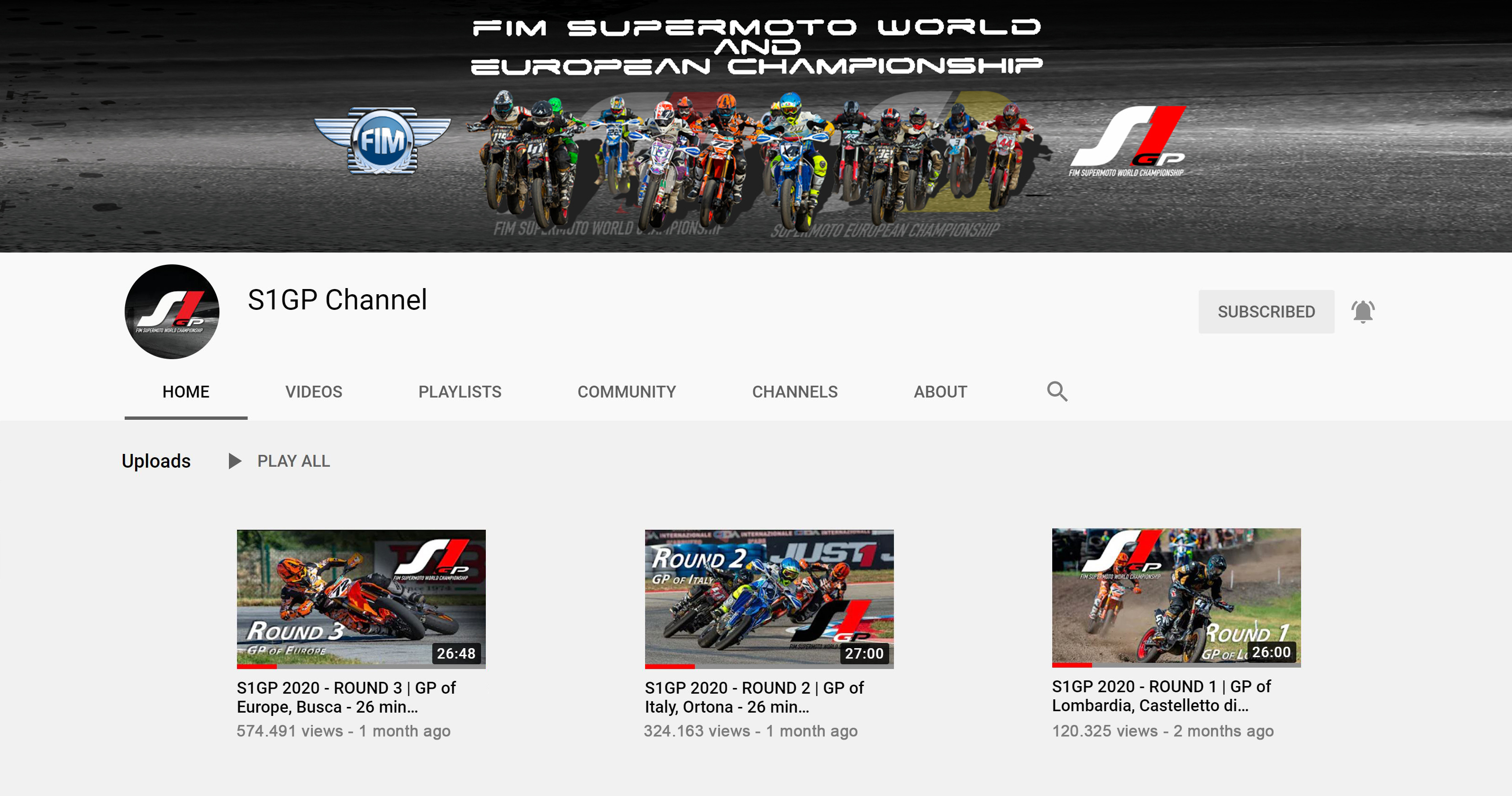 MORE THAN ONE MILLION VIEWS
Martigny (Switzerland), 18 November 2020 – Great success with more than one million views on the You Tube S1GP Channel for the three Grand Prix of the 2020 FIM SuperMoto World Championship, a short but exciting Championship (due to Covid 19) with four riders aim for the Title and won only in the last race.     
A Championship that saw riders from eight countries on the grid and the presence of ten teams that with their professionalism have guaranteed the exciting performance of this championship in such a difficult moment.
As always, the European Championship surrounds it, which with the new formula has now become the most accredited entry level class for the S1GP.
FIM, Promoter and Team are already at work for the new 2021 season which will start in May to try to avoid the health emergency with a new race format. Races calendar and news will be published shortly.
LINKS