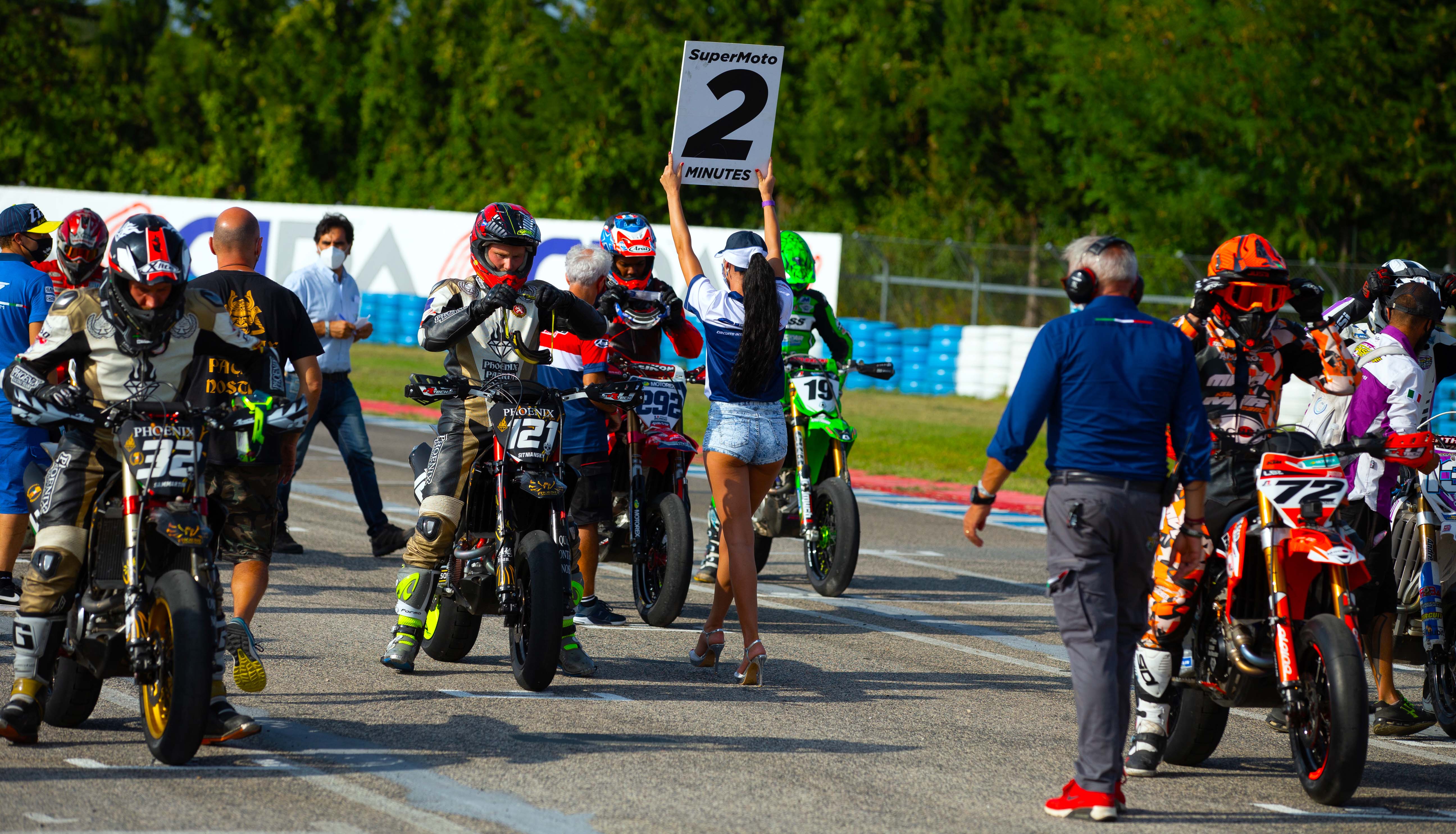 2021 FIM SUPERMOTO WORLD and EUROPEAN CHAMPIONSHIP CALENDAR
Martigny (Switzerland), 22 December 2020 – XIEM is pleased to present the calendar for the 2021 FIM S1GP SuperMoto World and European Championship, which includes six Grand Prix and the FIM SuperMoto of Nations that returns to France on the established Carole circuit, which is sure to repeat the 2019 success.
The start of the 2021 season, in agreement with FIM, organisers and teams, has been postponed to the end of May, by which time it is hoped that countries will have come out of the pandemic situation and that it will be possible to carry out all the scheduled races without problems. The opening of the season will be on 23 May, as usual in Italy and then one Grand Prix every month thereafter.
The calendar welcomes the return of the Czech Republic to the new circuit of Vysokè Myto in July and ends in October with a new entry, that being Gibraltar with a very spectacular city track that will include the start and finish inside a stadium.
2021 FIM SUPERMOTO WORLD and EUROPEAN CHAMPIONSHIP CALENDAR
DATE
GRAND PRIX
VENUE
ADDITIONAL RACE
23 May
Lombardia (Italy)
Castelletto di Branduzzo
S2 – S Open – S4
27 June
Abruzzo (Italy)
Ortona
S2 – S Open – S4
25 July
Czech Republic
Vysoké Mýto
S2 – S Open
22 August
Spain
Forcarei
S2 – S Open
05 September
Sestriere (Italy)
Sestriere
S2 – S Open
16 October
Gibraltar
Gibraltar
S2 – S Open
FIM SUPERMOTO OF NATIONS
19 September
France
Carole
In the photo: 2020 starting grid
LINKS