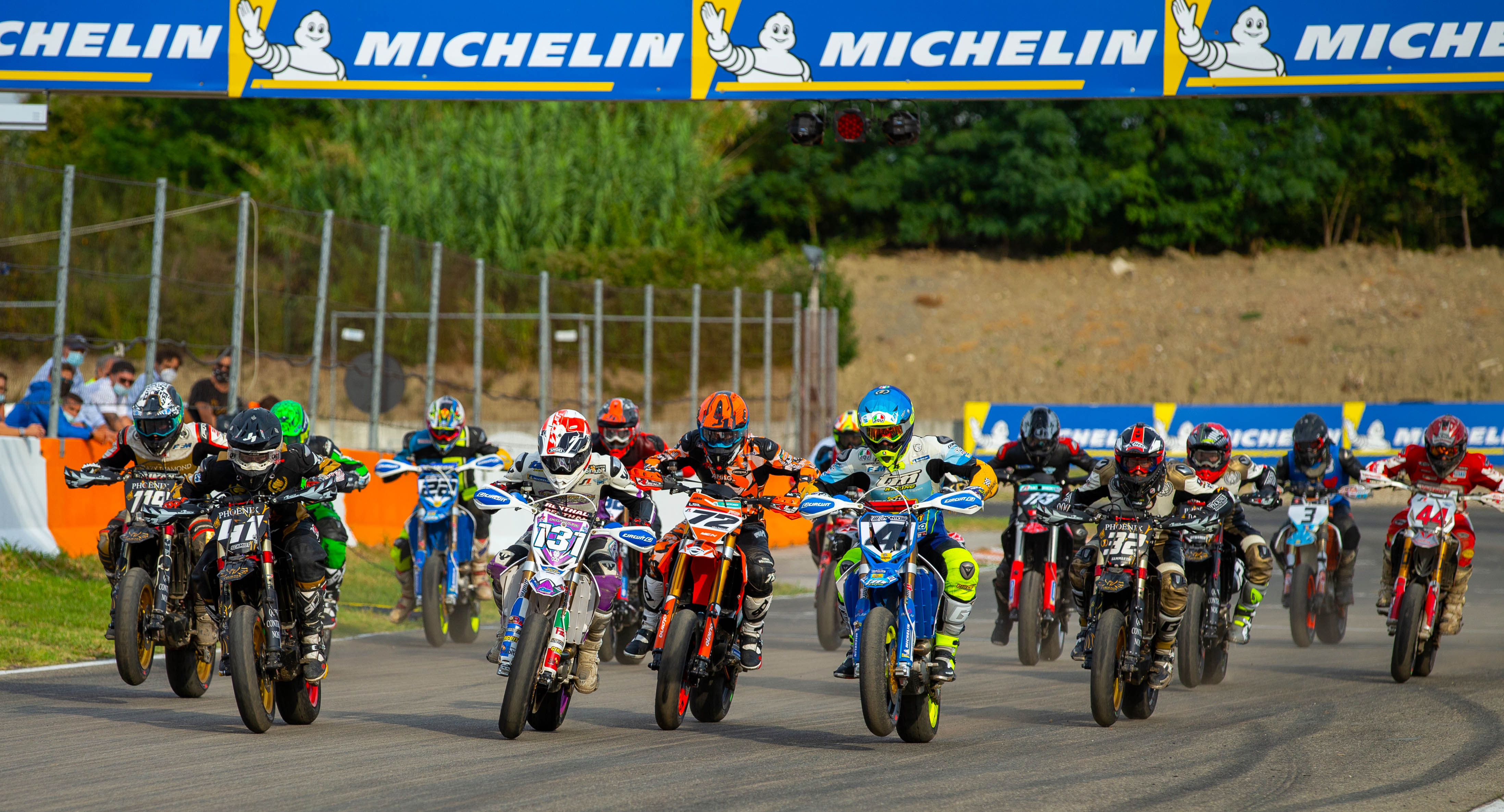 MICHELIN CONFIRM THE PARTNERSHIP FOR THE 2021 SEASON
Martigny (Switzerland), 25 January 2021 – Xiem is pleased to announce that Michelin Michelin continues its partnership as sponsor and official supplier of the FIM Supermoto World Championship and after the meeting with FIM, Xiem and teams at the 2020 European Grand Prix in Busca, has decided to apply a new special tire price to the teams and riders in the 2021 season.
This support, sought and desired also by the promoter Xiem, also extends to the riders of the S2 European Championship, S Open and the new S4 class who want to use Michelin tires.
Xiem would like to thank Michelin for this important initiative in such a delicate moment for sport in the world, a concrete help for teams and riders, a signal of great sensitivity that confirms Michelin's leadership in our sector.
LINKS