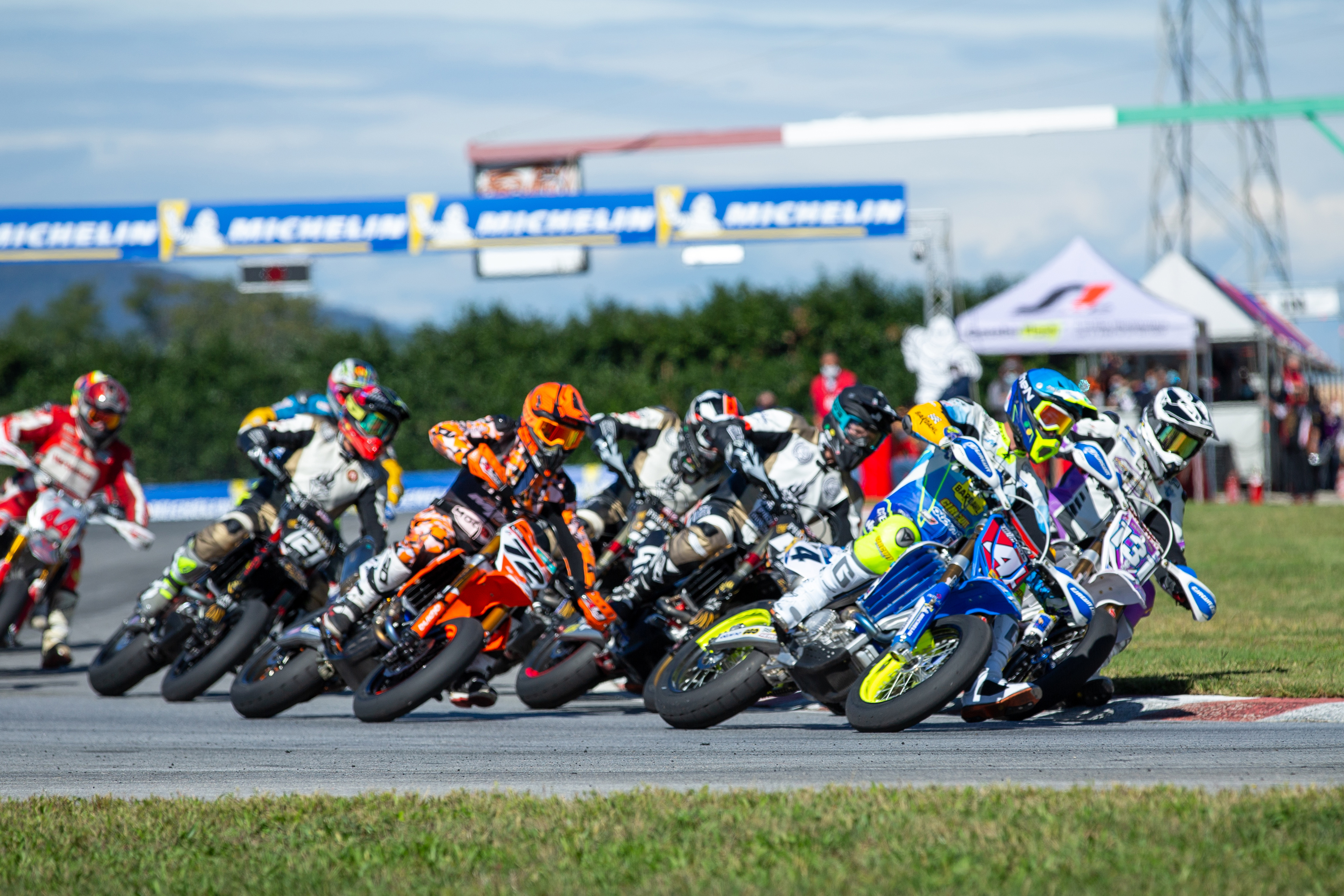 2021 FIM SUPERMOTO WORLD AND EUROPEAN CHAMPIONSHIP CALENDAR UPDATED
Martigny (Switzerland), 2 April 2021 –Despite the best efforts of all parties involved and in light of the extensive restrictions and uncertainty related to the ongoing Coronavirus disease (COVID-19) pandemic, the FIM, XIEM and the organiser have decided to postpone the start of the FIM SuperMoto World Championship to 26-27 June with the first Grand Prix in Italy at the Abruzzo International Circuit.
The round in Castelletto di Branduzzo, originally scheduled on 23 May has been postponed until 17 October. For the same reasons, the Gibraltar Grand Prix has for the moment been cancelled by the government. All  stakeholders are closely monitoring the situation and more information will be communicated in due course.
The new calendar is proposed to be five rounds in addition to the FIM SuperMoto of Nations hosted in four countries: Italy, Czech Republic, Spain and France.
We would like to thank all the organisers, teams, riders, federations, partners and fans for their support and understanding during this difficult period.
Please find below the calendar updated:
DATE
GRAND PRIX
VENUE
ADDITIONAL RACE
27 June
Abruzzo (Italy)
Ortona
S2 – S Open – S4
25 July
Czech Republic
Vysoké Mýto
S2 – S Open
22 August
Spain
Forcarei
S2 – S Open
05 September
Sestriere (Italy)
Sestriere
S2 – S Open
17 October
Lombardia (Italy)
Castelletto di Branduzzo
S2 – S Open – S4
SUPERMOTO OF NATIONS
19 September
France
Carole
LINKS