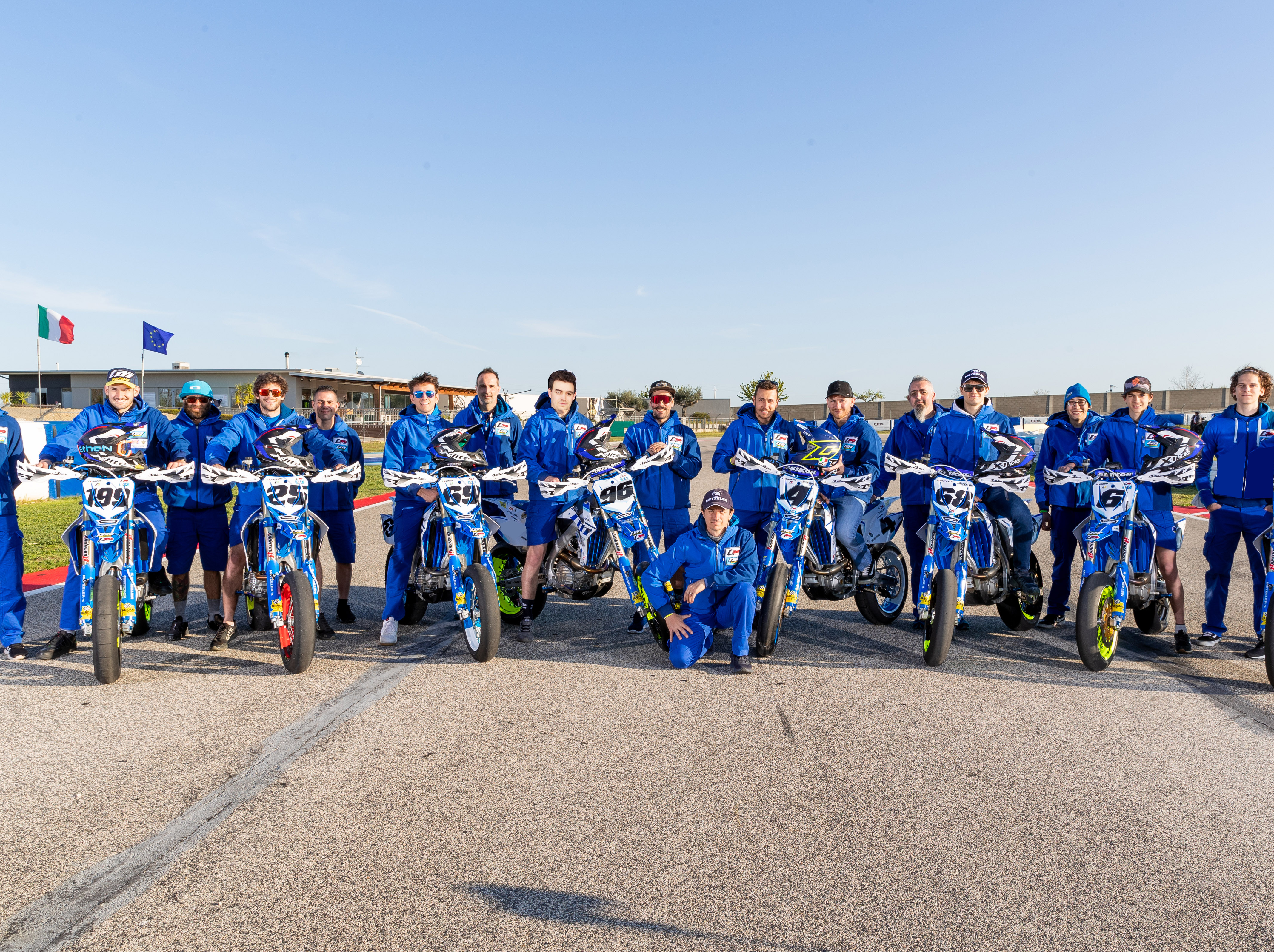 L30 RACING-TM FACTORY TEAM READY FOR 2021 SEASON
Martigny (Switzerland), 18 May 2021 – L30 Racing Team lined up with the TM Factory Team, will be at the start of the SuperMoto World and European Championships.
After a winter of testing and development on the new bikes, the Team led by Ivan Lazzarini and Alex Serafini is ready to bring the brand-new TM Racing Model Year 2021 to the track, the Team will be at the start of all the races scheduled for the S1GP, S2 and S4 class, almost ready to battle with top level opponents.
The team will line up in S1GP with Thomas Chareyre, Diego Monticelli and Patrick Pals, in S2 Steve Bonnal and Luca Bozza and in S4 Kevin Vandi, Alessandro Sanchioni and Giovanni Maria Galloni.
Ivan Lazzarini said: "We are ready for this intense season, we will be at the start with the reigning champion Thomas Chareyre who, in these months has shown that he is still the man to beat, our goal is to set another record in his already infinite score in S1 class; together with Thomas always in the S1GP World Championship we will have Diego Monticelli to further strengthen the team.
Looking at the past, we cannot forget Kevin Vandi's victory in the 2017 European Championship on asphalt and therefore the desire to reconfirm himself in the S4 European Championship is also great for him, in this class there are also Alessandro Sanchioni and Giovanni Maria Galloni.
As far as Luca Bozza and Steve Bonnal are concerned, they will make up the team deployed in the S2 European Championship, there are many ambitions for them too, someone will have to gain experience, but we are confident we can do our best".
In the photo: from left to right Luca Bozza (S2), Giovanni Maria Galloni (S4) , Kevin Vandi (S4) , Alessandro Sanchioni (S4) , Ivan Lazzarini (Team Manager) , Thomas Chareyre (S1GP), Diego Monticelli (S1GP),  Steve Bonnal (S2)
LINKS