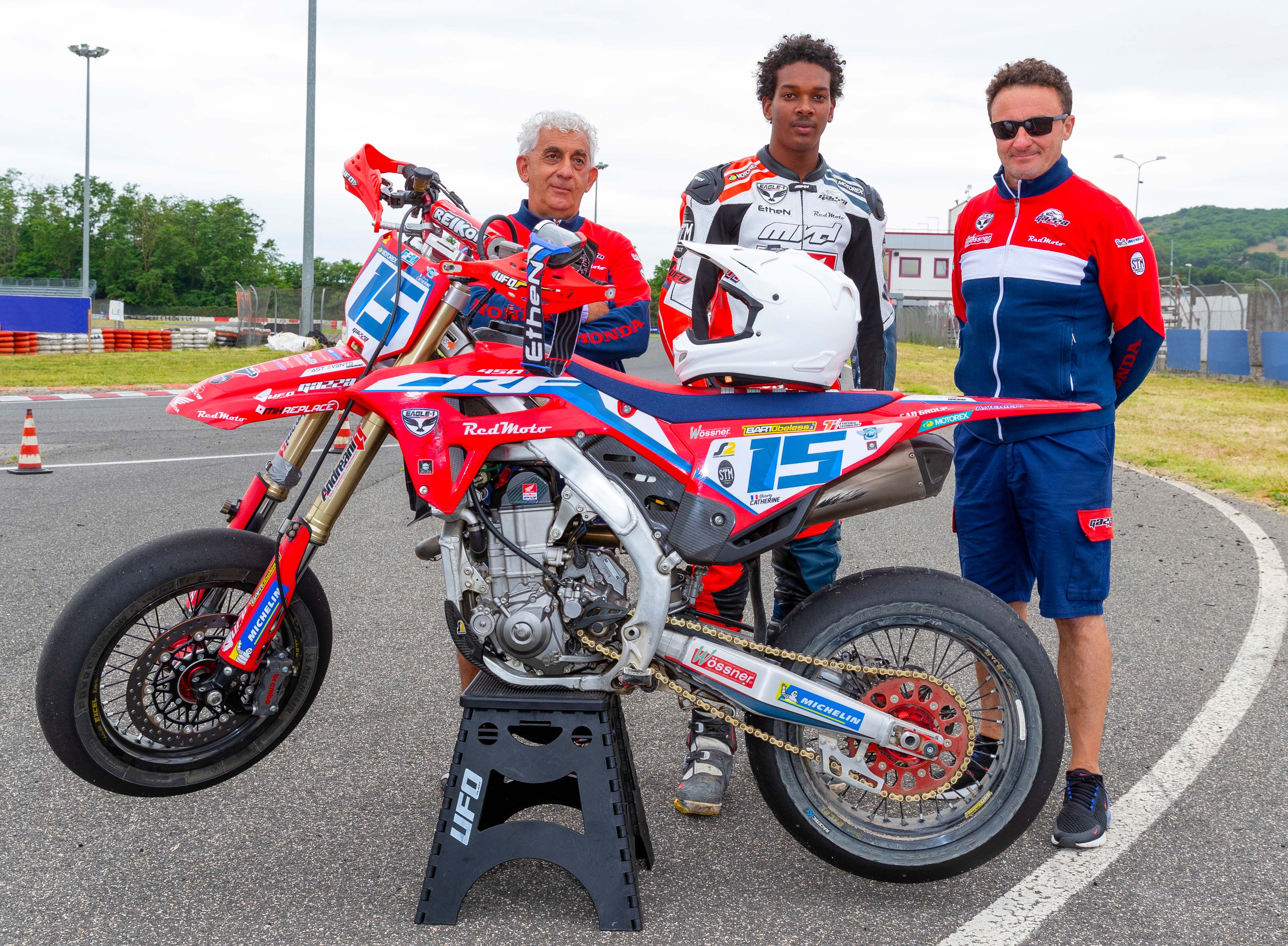 GAZZA RACING TEAM AT THE 2021 SUPERMOTO EUROPEAN CHAMPIONSHIP
Martigny (Switzerland), 10 June 2021 – Max Gazzarata's team is preparing for the opening of the 2021 SuperMoto European Championship which will be held at the end of the month at the Ortona circuit, the italian team will field three riders:  Youry Catherine in S2, Alberto Surra and Matteo Gabbianelli in the new class only asphalt S4.
Youry Catherine young French talent who has been part of the Gazza Racing team since 2019, last season stood out for speed and determination, starts with the aim of being among the protagonists of the S2 class where she will try to aspire to the top of the standings .
In S4 only asphalt Max Gazzarata managed to have Alberto Surra, Moto3 rider, part of the coveted VR46, among his talents, the team will also field Matteo Gabbianelli.
The team would like to thank Egidio Motta and Honda RedMoto for their support.
In the photo: from the left Mechanic – Roberto Orlando, S2 Rider – Youri Catherine and Team Manager – Max Gazzarata
LINKS