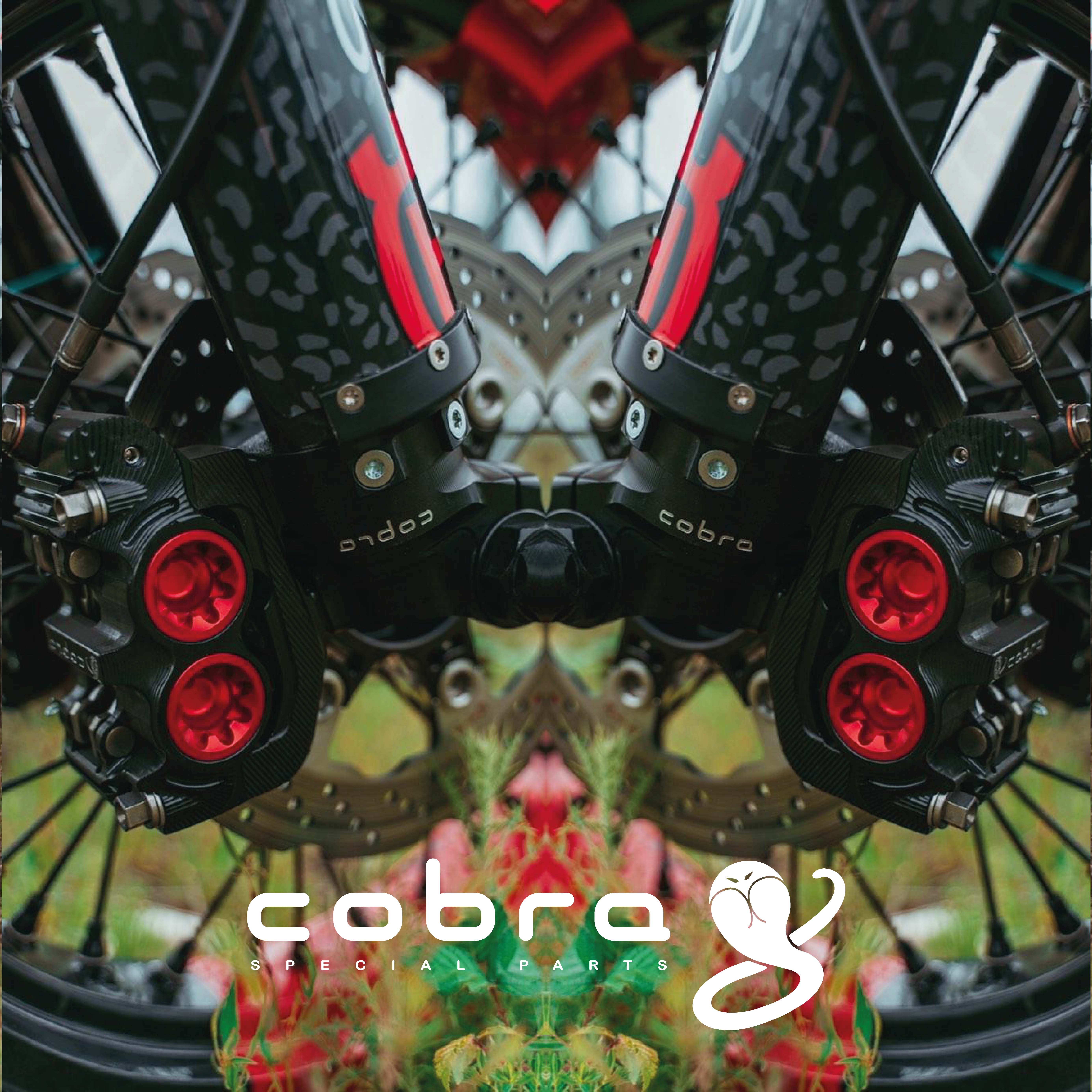 COBRA AND XIEM TOGETHER FOR 2021 SEASON
Martigny (Switzerland) 21 June  2021 – XIEM is happy to announce the renewed partnership for 2021 FIM SuperMoto World and European Championship with Cobra.
The story begun in  2009, when PZ5 Srl realized its  first front twin disc braking system expressly conceived  for the Supermoto motorcycles: that's why and when  the COmpact BRAke, was born merging and creating the  "COBRA"  brand.
In the past ten years PZ5 Srl  became the leader in manufacturing of CNC special parts for Supermoto, by spacing through brake calipers, front brake master cylinders, triple clamps, clutches, wheel hubs and particulars.
In 2020 the company decided to start, resuming all experiences and expertise, the renewal process of almost all its parts and in 2021 it was presented by  first the brand new twin disc brake system complete of master cylinder, a new generation of special parts that mark a new standard level for these products.
This renewal process is concerning also the specific Supermoto oriented Perimetral Triple Clamps and the Adige APTC-R clutches.
PZ5 Srl will be present in paddock and pit lane  of  all races with the mechanic and technical manager Alex Mazzucchelli,  to give full technical support at all the teams that use COBRA parts.
LINKS