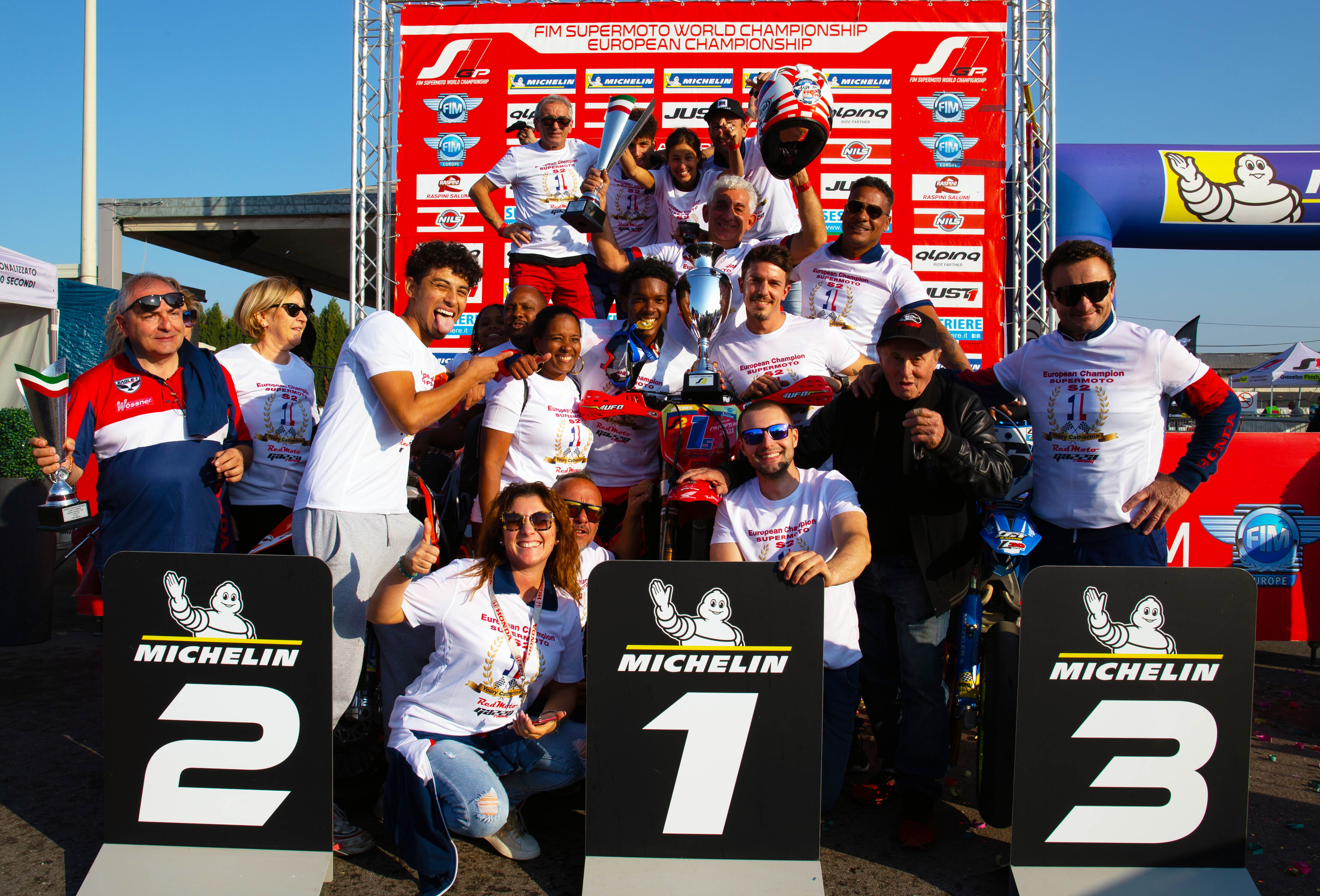 YOURY CATHERINE 2021 S2 SUPERMOTO EUROPEAN CHAMPION
Martigny (Switzerland), 27 October 2021 – The last act of the 2021 European Championship took place on the Lombardia track of Castelletto di Branduzzo on 17 October week-end where  Youry Catherine shows up at this last appointment with 6 points to recover from the championship leader. In qualifying, Youry is perfect, scoring pole position. In race 1 the tension is very high, Catherine starts very strong and takes the reins of the race, after a few laps has to leave the leadership to his direct opponent but in the last laps he manages to overtake him going to win. In the second heat had only one possible result: the young French rider did nothing wrong and also thanks to the imperfect race of his rivals he went on to win. Thanks to the two peremptory victories, Youry Catherine is the new European Champion 2021.
The Gazza Racing Team ends the season with great success and is already preparing for 2022.
Max Gazzarata, Team Manager: "A great emotion, at the beginning of the weekend I didn't hope to be able to reach this goal together with Youry. Saturday was perfect with pole position. The masterpiece, however, were the two races on Sunday, in race 1 he did something incredible with an overtaking that I have never seen in my entire career in the sky section. In race 2 in the lead from the first to the last lap. I have to thank everyone for their work, my kids, Vittoria and Youry's family and all our sponsors who have supported us.
In the photo: Podium with Team Gazza Racing
LINKS
Instagram page Youry Catherine