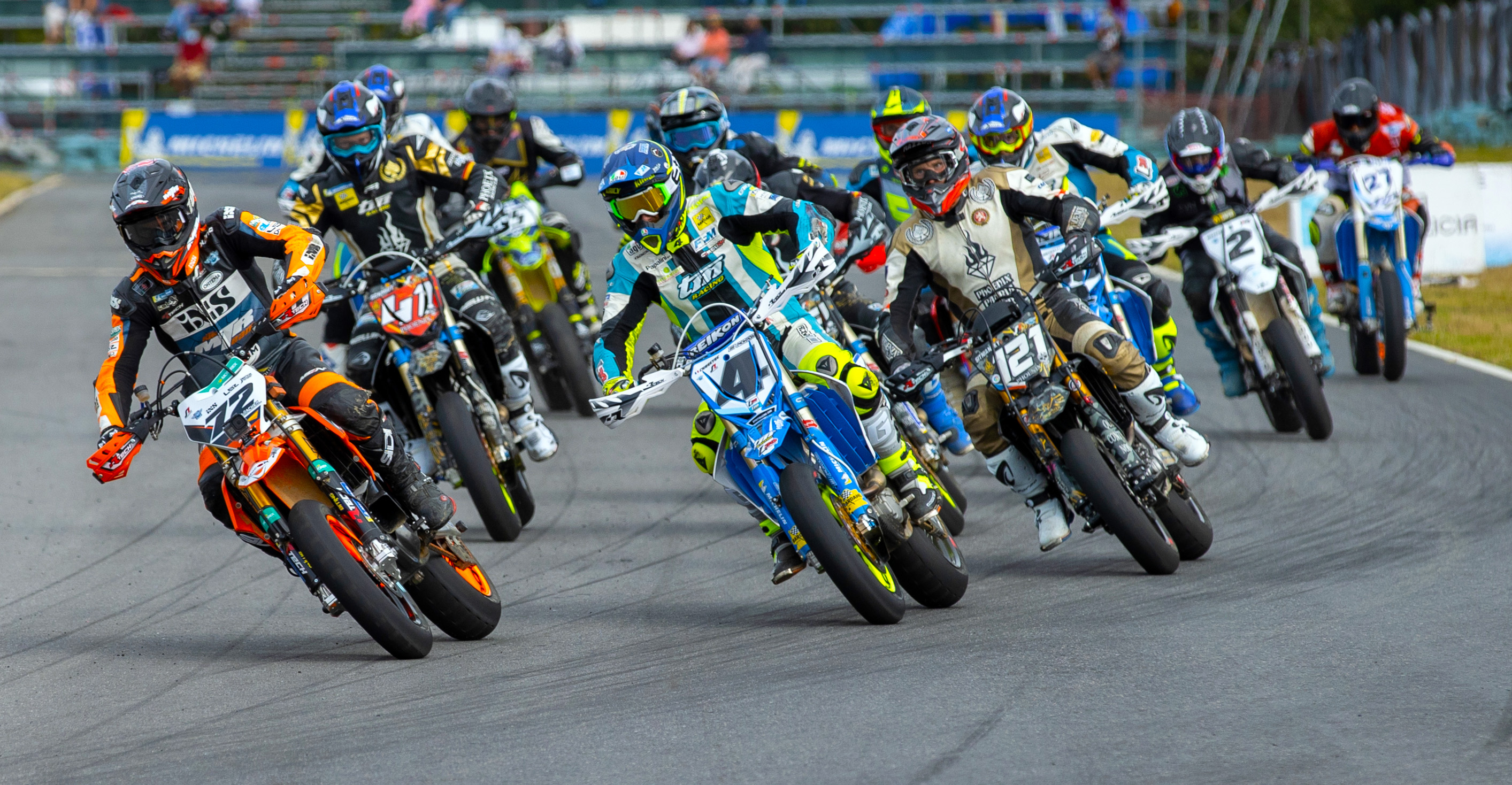 2022 FIM SUPERMOTO WORLD AND EUROPEAN CHAMPIONSHIP UPDATED CALENDAR
Martigny (Switzerland), 7 December 2021 – XIEM in agreement with the French Motorcycle Federation and the Circuit of Roussillon (Rivesaltes) have the pleasure to announce that in 2022 calendar has been added  the S1GP of France on 15 and 16 October (please refer to the calendar below in bold) as the end of the 2022 season instead of the date of 20 March in tba.
This decision was made to avoid the uncertainties that could occur in the month of March due to the pandemic situation.
The 2022 Championship will make its debut on Easter Monday 18 April on the historic and proven International Circuit of Busca (Italy).
In the 2022 season the new European S4 Championship also will make its debut (only asphalt) which will take place over six Rounds.
XIEM would like to thank FIM, FIM Europe,  the national  federations, the organizers, the riders and the teams, wishing them all an exciting sporting year.
In the photo: S1GP start GP of Spain 2021
DATE
GRAND PRIX
VENUE
ADDITIONAL RACE
18 April    *(Monday)
Piemonte (ITA)
Busca
S4
08 May
Catalunya (SPA)
Alcarràs
S4
05 June
Sardegna (ITA)
Tramatza
S4
10 July
Czech Republic
Vysoké Mýto
S4
25 September
Lombardia (ITA)
Castelletto di Branduzzo
S4
16 October
France
Rivesaltes
S4
SUPERMOTO OF NATIONS
31 July
Belgium
Mettet
LINKS