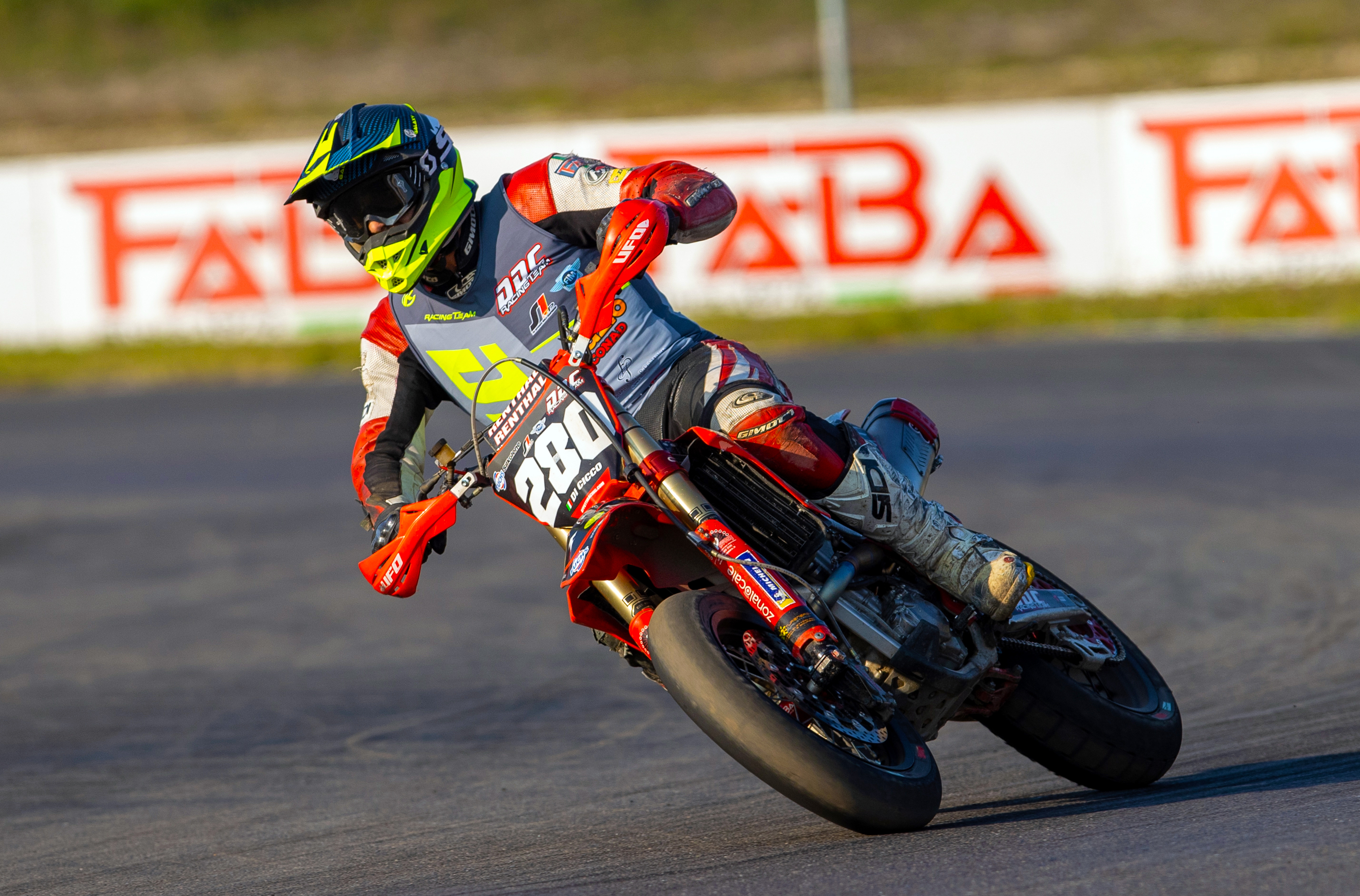 DDC RACING TEAM FIGHTING BACK IN 2022
Martigny (Switzerland) – 1 February 2022 – DDC RACING TEAM, led by Daniele Di Cicco, rider and team manager, will bring the new Honda Crf 450 to the race for the 2022 season.
In the 2021 SuperMoto World Championship Di Cicco, a rider of great tactical depth, used his experience to place itself  to the top ten positions on several occasions. His season ended in a more than positive way, to the great satisfaction of the whole team.
For 2022, his goal is to confirm the good results of the past season and raise the bar aiming to be among the top  riders in S1GP.
In the photo: Daniele Di Cicco in action
LINKS