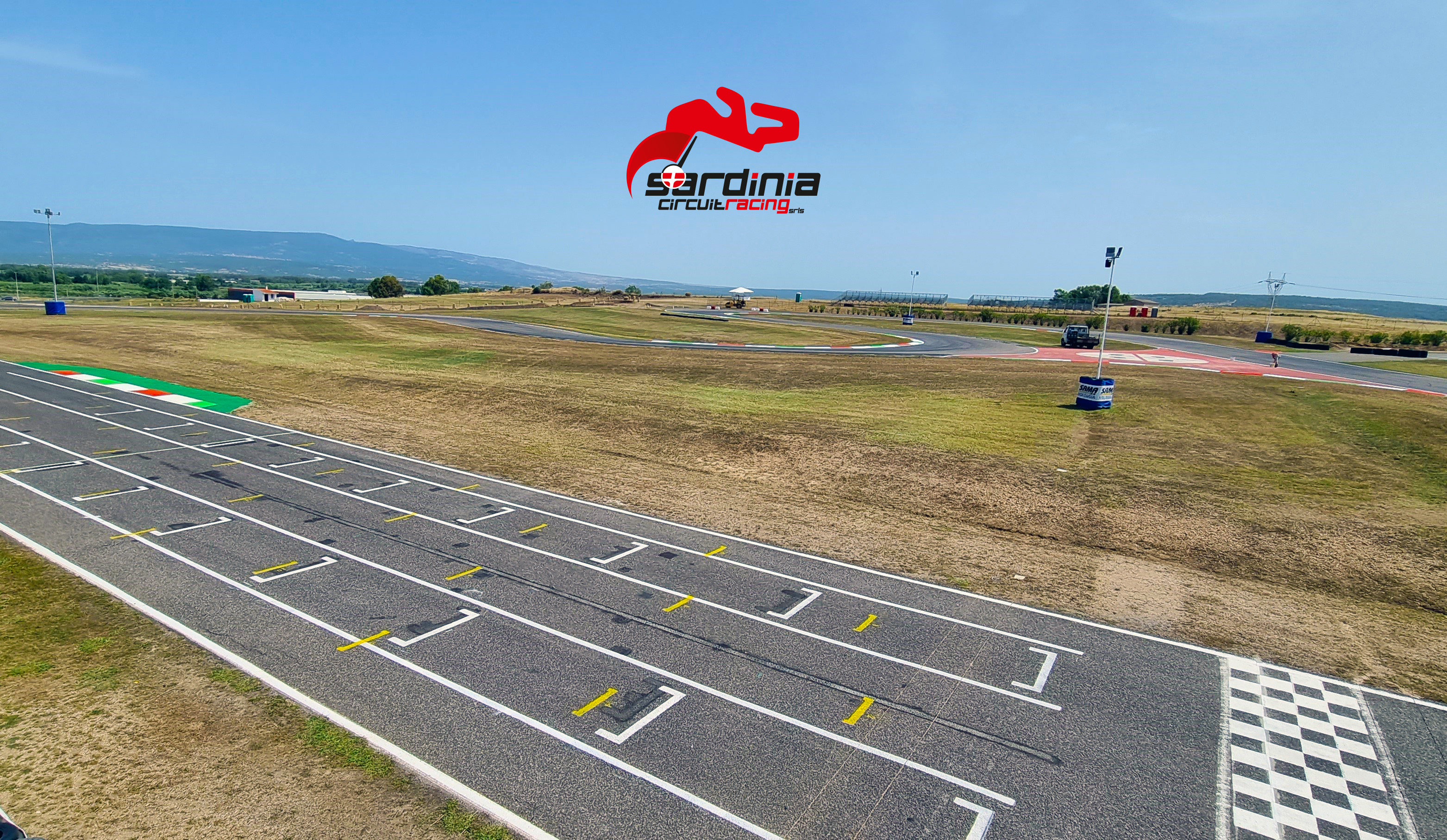 THE S1GP OF SARDEGNA WILL BE HELD THIS WEEKEND IN TRAMATZA
Tramatza (Oristano), Italy – 02 June 2022 – This weekend the FIM SuperMoto World Championship continues with the GP of Sardegna at the Sardinia Circuit WS98 in Tramatza (Oristano) of the wonderful island of Sardinia, Italy. The track itself is a combination of technical fast corners, a challenging off-road section and a special prepared joker lane which for sure will make the difference in the Superfinal. Sardinia Circuit WS98 is located in the beautiful surroundings in the westside of the Sardinia. With the perfect weather conditions predicted it will be a great race weekend again.
After two epic races in Busca and Alcarras earlier this season with L30 Racing/TM Factory rider Marc-Reiner Schmidt and SGR Grau Racing rider Diogo Moreira as winners, the riders are ready for the third round of the season. Marc-Reiner Schmidt is still the leader in the championship but his margin has dropped to ten points on second rider KTM MTR rider Lukas Hollbacher. Third place in the standing of the FIM Supermoto World Championship is SMX ASD Racing rider Thomas Chareyre who is three points behind the Austrian KTM rider. The team of Ivan Lazzarini, L30 Racing TM Racing will be completed in Sardinia by Elia Sammartin, who is currently fourth in the championship, Estonian rider Patrick Pals. KTM MTR Racing from Franco Mollo has besides Lukas Hollbacher, also Andy Buschberger at start in Tramatza. Thomas Chareyre will be accompanied at SMX ASD by French rider Mickael Amodeo and Belgium rider Romain Kaivers. The team of Max Gazzarata, Gazza Racing Honda Red Moto, had already a few test days in Sardinia and its riders Nicolas Cousin, Youry Catherine, Jannik Hintz and Romeo Fiorentino are maximum prepared for the event on the island. Tuning Motorsport will also be present again with their top rider Milan Sitniansky, but also the Brazilian rider Justino Kleber and Roberto Floresi Guizardi are present again in Italy. TC4R1 Racing from teammanager Erwan Coadou has again his two riders, Axel Marie-Luce and Steve Bonnal at the start. Marie-Luce is determined to extend his lead in the Rookie standings. DDC Racing from Daniele di Cicco has also travelled to Sardinia. After missing the GP of Catalunya, Vertemati Racing is back with Michael Vertemati behind the handle bars. SBD Union Bike rider Giovanni Bussei is currently fourteenth and will try to get closer to the top ten in Tramatza. SMOT Racing with its rider Mitja Krasniqi has also made the long trip from Switzerland and the young rider will try to improve his seventeenth position in the Rookie standings. Next to the teams, a large group of independent rider will be present in Sardinia. Gabin Pernat, Tim Szalai, Swedish GASGAS rider Hampus Gustafson, Swiss Yamaha rider Jannick Bartschi , Aksel Partelpoeg, Nicolas Vandommele, Dutch riders Thieu Tausch and Renzo van der Hoek.
TIMETABLE
SATURDAY: 10:00 S1GP&Rookie  Free Practice 1; 12:00 S1GP&Rookie  Free Practice 2; 14:30 S1GP&Rookie Time Practice; 15:05 S1GP&Rookie Superpole; 17:00 S1GP&Rookie Race 1
SUNDAY: 14:00 S1GP&Rookie Fast Race; 16:00 S1GP & Rookie Super Final; S1GP & Rookie Prize Giving Ceremony
In the photo: Sardinia Circuit
LINKS