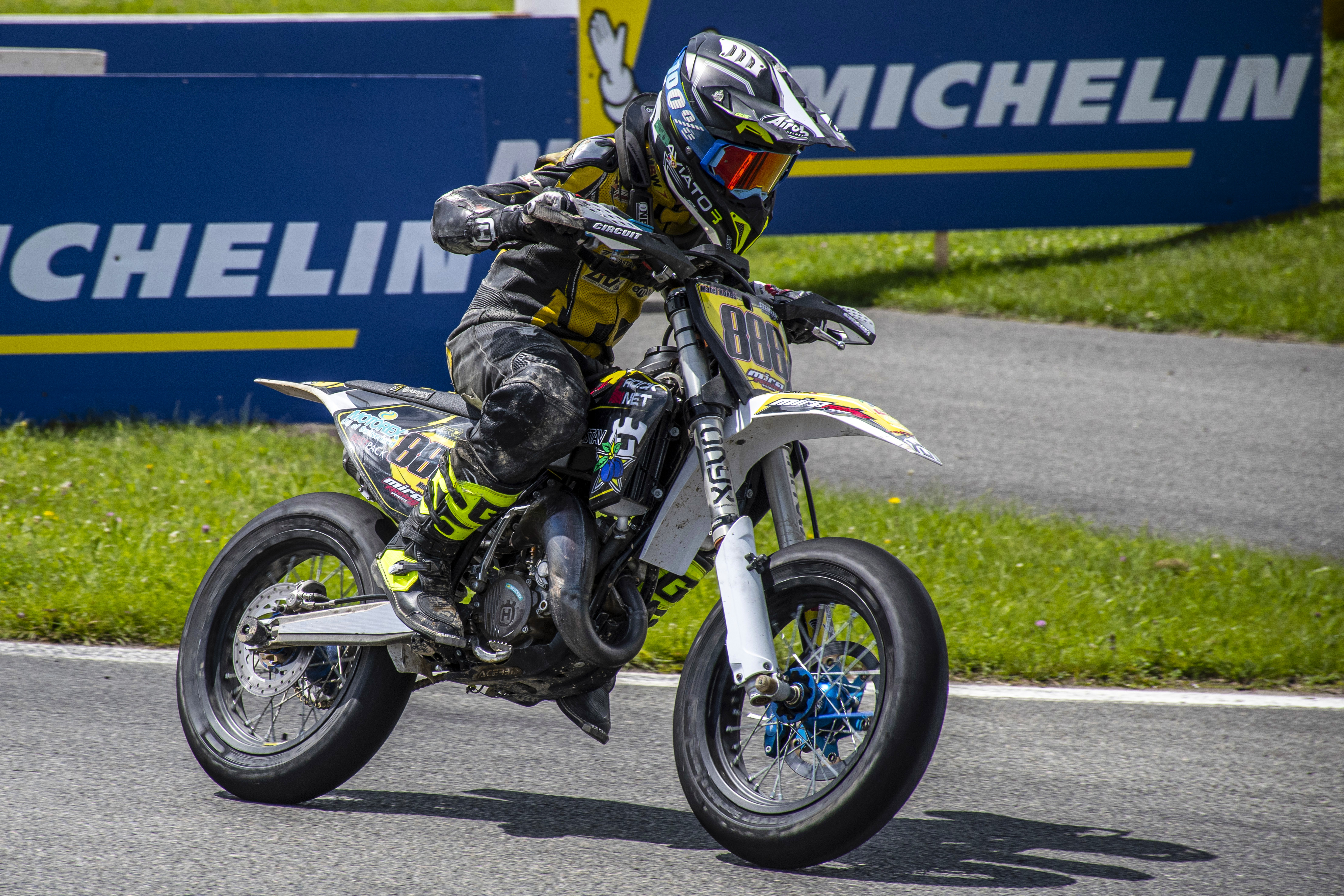 KOKES TAKES THE POLE POSITIONS IN SM JUNIOR
Vysoke Myto (Czech Republic) , 9 July  2022 – With nice sunny morning with relatively low temperatures the track of Vysoké Mýto was perfectly ready with its fast tarmac corners and straights, and demanding off-road sections hosting the second Round of the SM Junior European Championship.
It was the home Czech Husqvarna rider Matej Kokes who was fastest today in the time practice.
Also in the free practices of the SM Junior class the fastest junior rider were  Matej Kokes followed by  Spaniard Ramon Godino and German Lasse Welsch.
Timing practice was again won by Matej Kokes (1:27.745), 2nd spot on the grid belongs to Ramon Godino and Lasse Welsh claimed the last position of the front row on the grid.
SM Junior Time Practice Top Ten: 1. KOKES Matej (CZE, Husqvarna) 1:27.745; 2. GODINO Ramon (ESP, Yamaha) 1:28.673; 3. WELSCH Lasse (GER, Husqvarna) 1:29.731; 4. VETKIN Mathias (EST, TM) 1:30.371; 5. STEINER Christoph (AUT, KTM) 1:30.500; 6. EBELMANN Rasmus (EST, Husqvarna) 1:32.938; 7. SIILAK Travis (EST, KTM) 1:33.252; 8. MOOSES Robin Robert (EST, Husqvarna) 1:33.637; 9. BERECZKI David Zsolt (HUN, Husqvarna) 1:34.301; 10. MAIMONTE Mattia (BEL, TM) 1:35.723
Complete results available HERE.
Time Table:
SUNDAY: 11.30 SM Junior Race1;15.00 SM Junior Race2; SM Junior Prize Giving Ceremony
In the photo: Matej Kokes on pole @foto3ko
LINKS