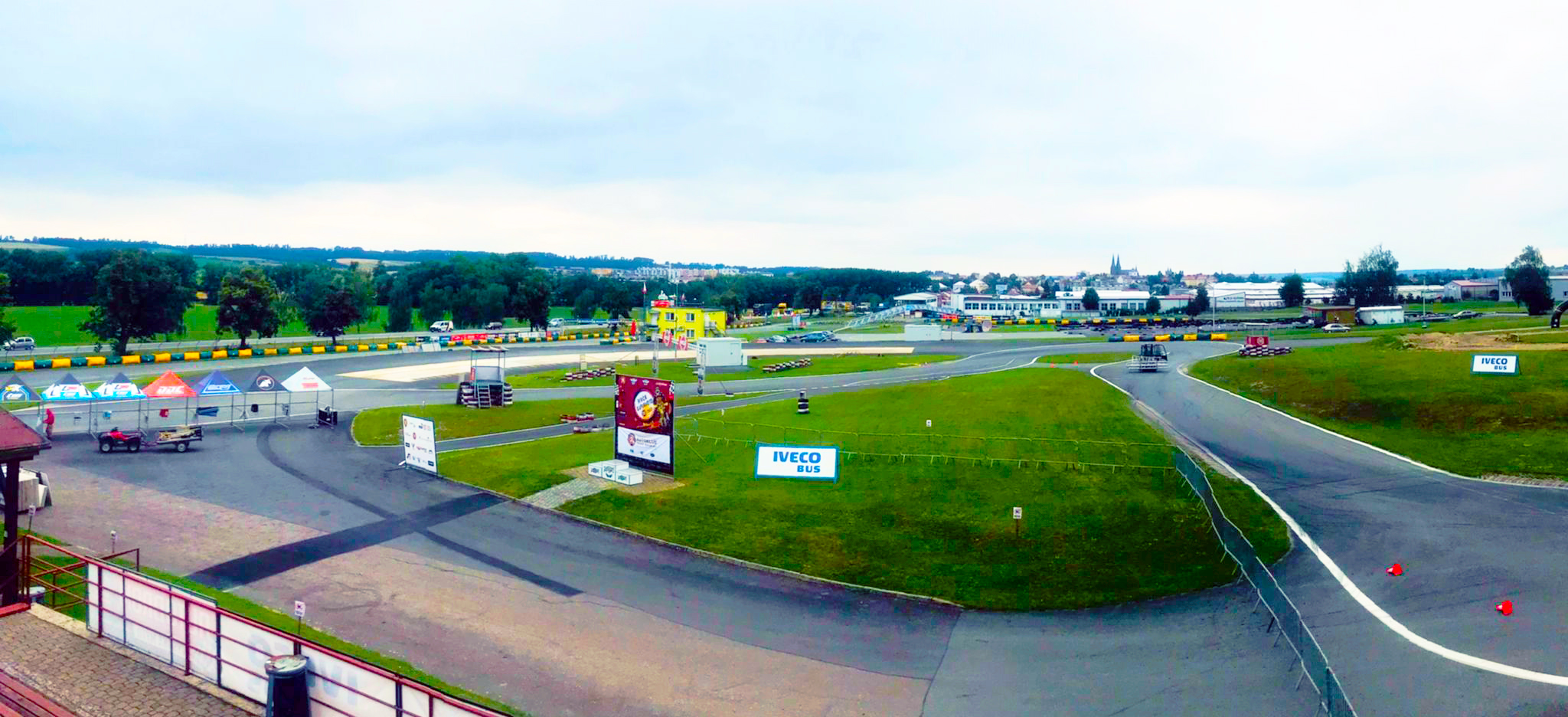 VYSOKE MYTO IS READY FOR FOURTH GRAND PRIX OF THE 2022 SEASON
Vysoke Myto (Czech Republic) 7 July 2022 – After one month of rest, this weekend the battle for the FIM Supermoto World championship will continue at the Autodrom of Vysoke Myto, Czech Republic that hosts the Grand Prix for the second year in a row. The track in the region of Pardubice is a combination long fast straights, tight corners and two challenging off-road sections, where the riders can get the best out of themselves.
Leader in the S1GP class is L30 Racing/TM Factory rider Marc-Reiner Schmidt but, after the victory in Sardinia SMX ASD Thomas Chareyre comes to Czech Republic with only two points less, followed by KTM MTR rider Lukas Hollbacher who is only 3 points behind Chareyre, therefore with the Championship completely open and these three top riders very close, will be an action packed week-end for sure.
Fourth in the championship is the italian L30 Racing/TM Factory Elia Sammartin, the top five in the S1GP class is completed by by the home rider Tuning Motorsport Milan Sitniansky who will try to got the podium as he did in Busca for his fans.
The fast young rider TC4R1 Racing Team Axel Marie Luce also will be present to keep the leading of the Rookie, SMX ASD will also have Mickael Amodeo at the start in Vysoke Myto who is having a consistent season, Gazza Racing Honda Red Moto Youri Catherine will try to improve his  eight position in the championship followed only for one point to SMX ASD Romain Kaivers who will continue his own batlle with TC4R1 Racing Steve Bonnal who completes the top ten.
Others riders will be the austrian Rookie KTM MTR Andreas Bushberger, the italian S1GP rider SBD Giovanni Bussei, the belgian Gazza Racing Honda Red Moto Romeo Fiorentino, the estonian L30 Racing/TM Factory Patrick Pals, the sweden Gustapson Hampus, the italians  DDC Raging Daniele Di Cicco and Vertemati Racing Michael Vertemati, the brazialian Tuning Motorsport Justino Kleber, the swiss Mitja Krasniqi, the french Tim Slazai and the TM Racing Belgium Nicolas Vandommele.
A group of strong riders from Czech Republic will be present at their homeground in Vysoke Myto, Erik Provaznik and Petr Pinc will try to set some good results this weekend accompanied by some wild cards from neighboring countries as the hungarian Balazs Surany and the estonian Aksel Partelpoeg.
For the SM Junior Supermoto European Championship it is the second round of the season after Spain Round. Current leader is the Spanish Ramon Godino who will have to fight with the austrian Christoph Steiner, this class will have sixteen riders at the starting grid coming from eight different countries.
TIMETABLE
SATURDAY: 9.55 SM Junior Free Practice1; 10.20 S1GP&Rookie  Free Practice 1; 11.50 S1GP&Rookie  Free Practice 2; 13.30 SM Junior Time Practice; 13.55 S1GP&Rookie Time Practice; 14.30 S1GP&Rookie Superpole; 16.30 S1GP&Rookie Race 1
SUNDAY: 11.30 SM Junior Race1; 13.30 S1GP&Rookie Fast Race;15.00 SM Junior Race2; SM Junior Prize Giving Ceremony ;16.00 S1GP & Rookie Super Final; S1GP & Rookie Prize Giving Ceremony
In the photo: Autodrom Vysoke Myto
LINKS