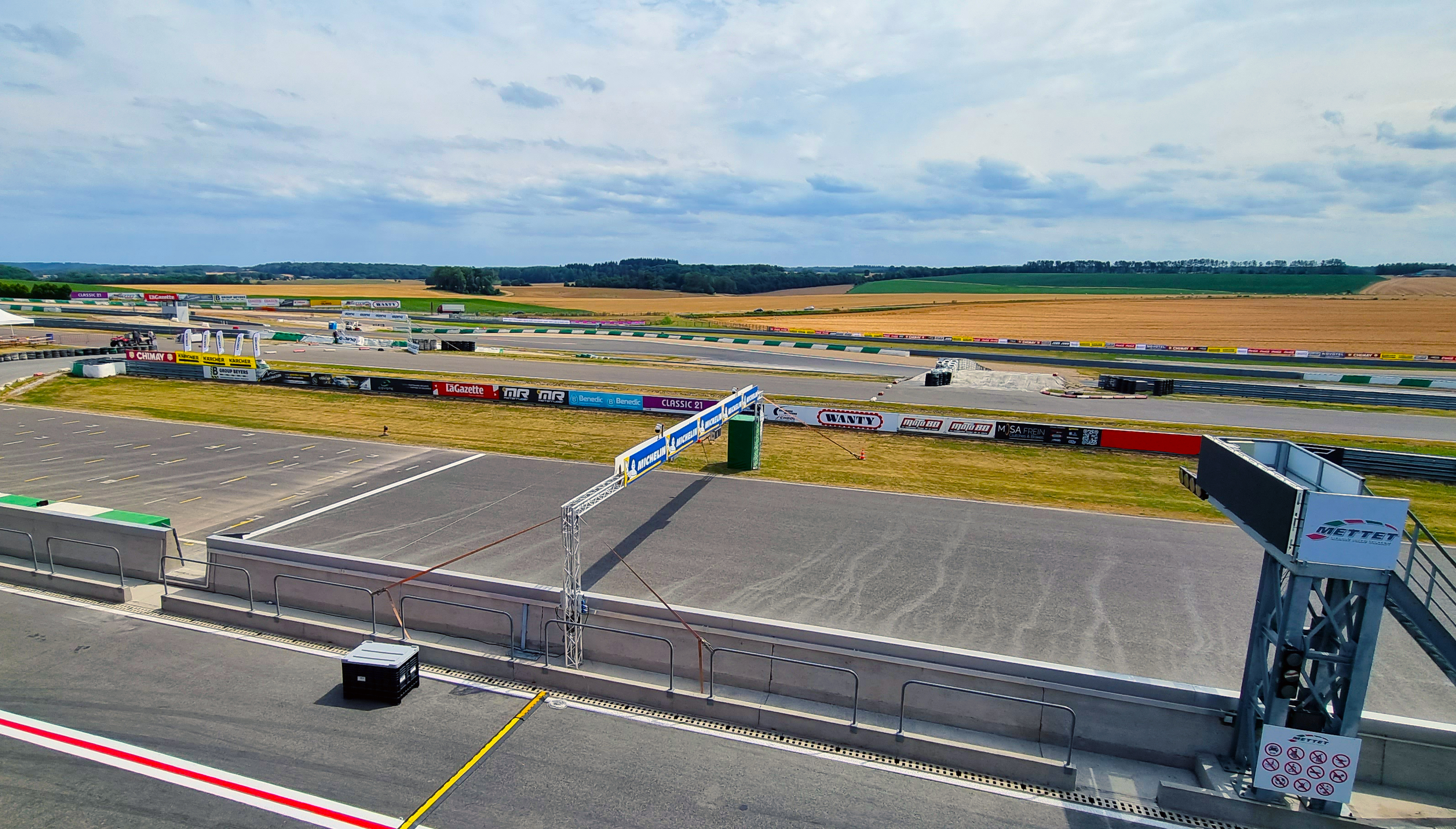 METTET CIRCUIT IS READY FOR THE 2022 EDITION OF THE FIM SUPERMOTO OF NATIONS
Mettet (Belgium) 28 July 2022 – After last year France edition, this weekend the 2022 edition of the FIM Supermoto of Nations will be held at the famous circuit Circuit Jules Tacheny in Mettet, Belgium for the first time ever.
Inaugurated on March 2010, the Jules Tacheny circuit is built on a 14-hectare site with a drop of 13 meters. The grandstands on a natural site offer a panoramic view of the entire circuit. The great feature of this circuit, intended for both motorcycles and cars, is that it can be configured according to its users. The technical layout, the quality infrastructures and the central location in Belgium (30 km from Charleroi and Brussel South airport, 25 km from Namur, 80 km from Brussels and 85 km from Liège) make the Circuit Jules Tacheny a reference circuit acclaimed both for competitions at the highest level and for training provided by the best motorcycle and car schools.
In total 19 teams and 13 different countries will compete for the FIM Supermoto of Nations title.
Ten times winner of the FIM Supermoto of Nations, Team France will defend their title, this year the senior riders of Team France are one of the biggest favourites again for the title in 2022. With multiple world champion Thomas Chareyre, Nicolas Cousin and Sylvain Bidart, the experienced team, led by Sebastien Bonnal, will try to win the eleventh title for France, but the competition will be hard this year from several countries but also from the junior team of France. The junior team finished third overall in the 2021 edition and will have Axel Marie-Luce, Youry Catherine and Steve Bonnal as riders, same team of last year. Team Italy finished second in the last edition and will try to go for the title this year. Team manager Massimo Beltrami has selected Gioele Filippetti, Diego Monticelli and Elia Sammartin to defend the blue colours of Italy.
Italy will have also the Junior with Michele Ferrari, Matteo Frassino and Tommaso Pompilio. Out of the outsiders for the podium is Team Switzerland that will be represented by Raoul Tschupp, Randy Gotzl and Mitja Krasniqi, Switzerland will have also the Junior Team with Luca Maldoff, Andri Sommerau and Mathieu Romanens, Next country on the entry list is Team Sweden with Hampus Gustafsson, Thomas Gillison and Kevin Fagre. Country number six on the starting list is Team Estonia with the experienced riders Patrick Pals, Prants Pals, Eero Madisson and Aksel Pärtelpoeg. Belgium hosting nation will line up two teams; the "Senior" with Romain Kaivers, Kevin Villevoye and Nicolas Decaigny and the Junior with Loucas Capone, Nicolas Vandomelle and Romeo Fiorentino. Entry number nine is Team Portugal with their riders Sergio and Nuno Rego and Eduardo Patricio will defend red and green colours of Portugal. Entry number ten is Lithuania Team with Povilas Leckas, Dominykas Diraitis and Gediminas Jomantas.  Country number eleven on the entry list is Team Israel, which also participated in the previous two edition of the Supermoto of Nations , this year the Israelian riders are Ariel Dadia, Aviv Guetta and Tom Shats. Spain this year will line up only a Junior Team with young talented riders: Jaume Gaja, Julen Avila and Alejandro Rodriguez. Great Britain is back this season with two teams, Chris Hodgston, Jamie Duncan and Jay Smith and the Junior with Jones Casey, Alex Tandy and Joshua Jasper. Team Greece is also back with Andreas Antoniou, Ilias Baxisoglu and Spyridon Kefallonitis.
Team Germany is also back this edition with a very strong team and for sure one of the contenders for the overall victory, Marc-Reiner Schmidt, Markus Class and Nico Joannidis and the Junior Team with Leon Heimann, Colin Beischroth and Eddy Frech as riders.
TIME TABLE
Saturday: 10:00 Free Practice Group Rider1 ; 10:40 Free Practice Group Rider 2; 11:20 Free Practice Group Rider 3; 13:00 Time Practice Group Rider ; 13:45 Time Practice Group Rider 2; 14:30 Time Practice Group Rider 3; 15:30 Qualifying Group Rider 1; 16:35 Qualifying Group Rider 2; 17:45 Qualifying Group Rider 3
Sunday: 13:30 Race 1 / Rider 1 + Rider 2; 15:10 Race 2 / Rider 2 + Rider 3; 16:50 Race 3 / Rider 1 + Rider 3; Prize Giving Ceremony
In the photo: Mettet circuit
LINKS