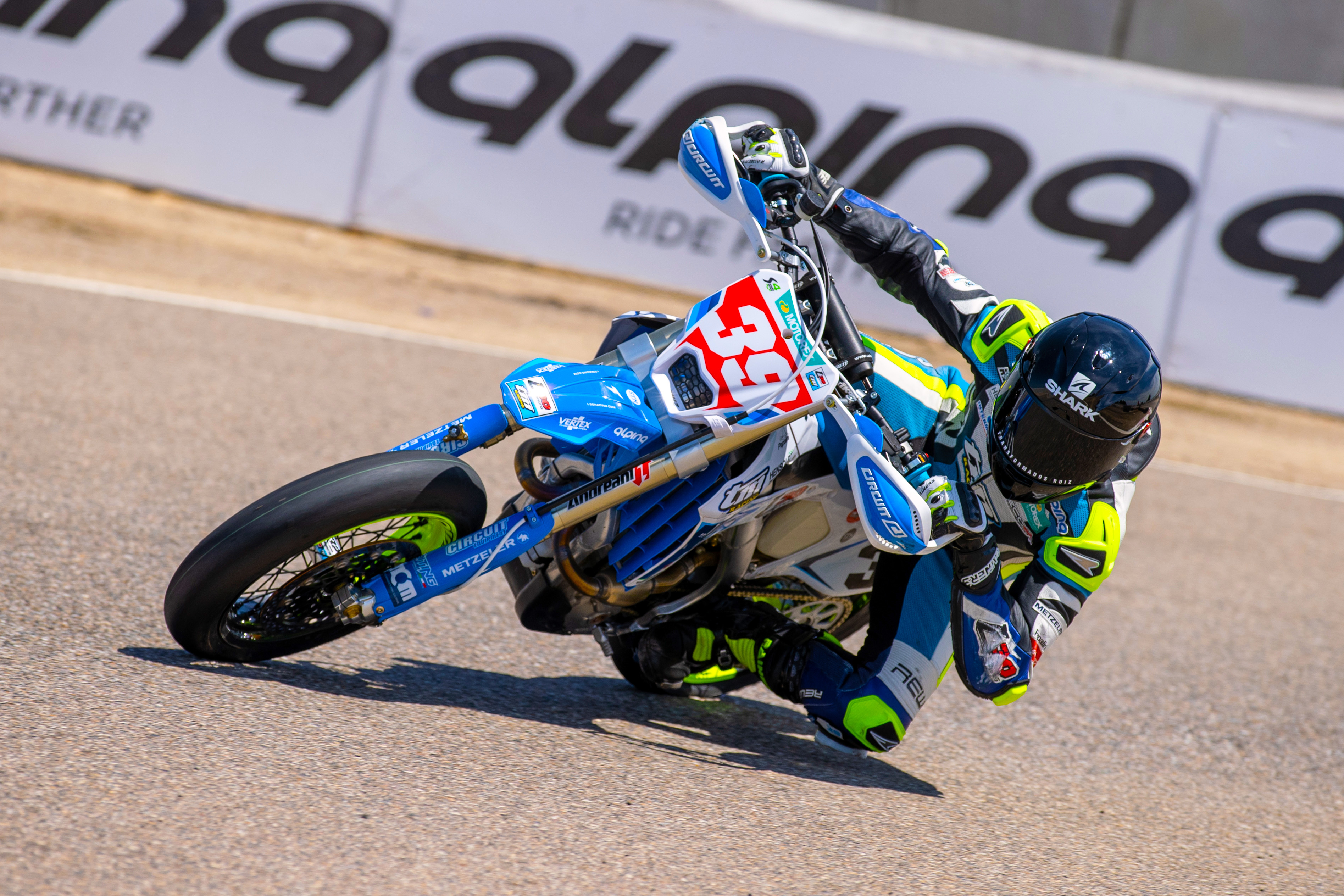 ALEX RUIZ JIMENEZ 2022 S4 EUROPEAN CHAMPION
Martigny (Switzerland), 13 December 2022 – This season the Spanish twenty year old Alex Ruiz Jimenez is the 2022 S4 European Champion.
In 2012 Alex spent six months training on mini motorcycles, leaving it in the summer for family reasons. In 2017 mounts again on a 65 cc. and started classes with the AVG Riders Factory club, two days a week. In 2018 the 85 cc arrives. He appeared for the first time in the Navarra and North Zone Championship and achieved second place. 2019, due to his age (16 years old) he has to leave the 85 and move on to the 450. He participated for the first time in the Spanish Championship and achieved third place. In 2021 the first race of the European Championship, held in Ortona in 2021, Ivan Lazzarini noticed him and in conversations with his  manager Isabel and signed a contract for 2022.
The young rider said: " This year I have had a great experience with L30 Racing TM.  In the European Championship I enjoyed a lot, the Busca circuit was my favourite and with  three Rounds there was no possibility of mistake. When I returned from winning the European Championship, the mayor of my town surprised me choosing me to launch the announcing rocket for the festivities in my town, Fontellas. It has been a great year with great results. Next year more and better!"
Ivan Lazzarini, Team Manager: "I'm very happy with Alex's season, although it was all new for him he adapted to the bike right away and was very fast in all conditions. Now all we have to do is start preparation again and try to reconfirm what good we have done, the arrival of Alex in the team has also made our other standard-bearer Kevin Vandi grow, who will try to improve his position."
About the rider:
Medium Grade, Mechanized
Higher Degree, Production Scheduling in Mechanical Manufacturing
University- 1st Industrial Design Engineering (currently)
"Combining studies and this sport implies a lot of personal effort throughout the year.
Circuit training is usually one day a week."
In the photo: #39 Alex Ruiz Jimenez
LINKS