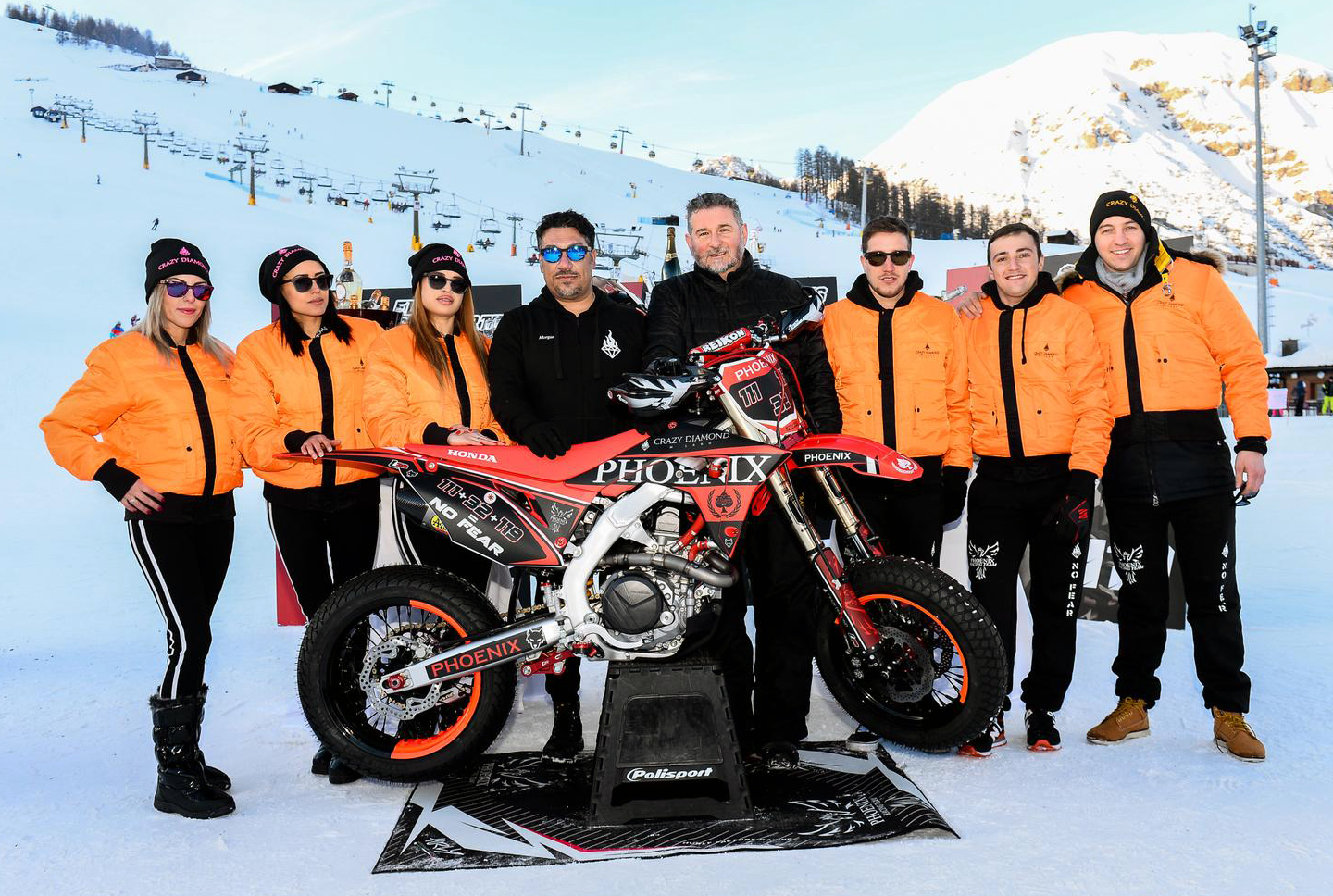 2019 PHOENIX RACING TEAM PRESENTATION
Martigny (Switzerland), 6 February 2019 – In the beautiful setting of the well known mountain venue of Livigno  (Italy) at more than 2000 metres was introduced the Phoenix Racing Team who will take part at the 2019 SuperMoto season.
The team, born only two years ago, reached important goals, in 2018 were protagonist with the German rider Markus Class who finished second overall in the European Championship, the Italian rider Elia Sammartin  who won Lites class in the European Championship and finished second with his national mates at the SuperMoto of Nations and the young French rider Nicolas Cousin  promise of the French Supermoto.
For 2019 season Phoenix Racing Team  confirmed the three very strong rders, Markus Class seated on Husqvarna is in excellent  shape and wants win, Elia Sammartin and Nicolas Cousin (both on Honda) want to confirm themselves as protagonists. This year  the team will take part at the European Championship, FIM Supermoto World Cup and International of Italy.
Team Principal Mr. Morgan Fumagalli said to be very satisfied of the results and to yearn to important goals during this season.
In the photo: in the center from letf to right, Mr. Morgan Fumagalli, Fabio Mazzola and riders Elia Sammartin, Nicolas Cousin and Markus Class.
LINKS