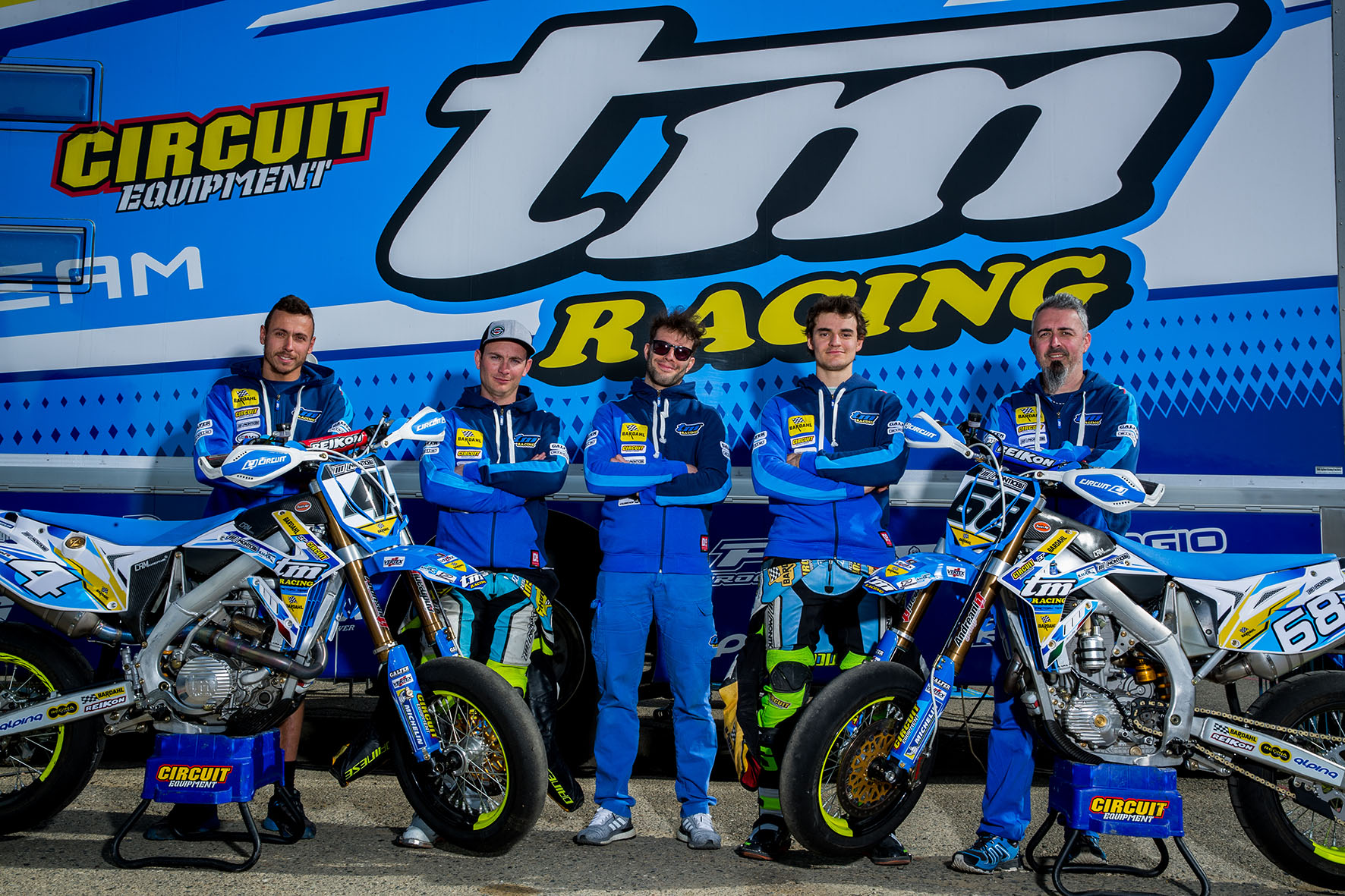 TM RACING FACTORY TEAM READY FOR 2019 SEASON
Martigny ( Switzerland) 21 March 2019 – TM Racing Factory confirms and strengthen his participation at the SuperMoto European Championship, FIM World Cup and SuperMoto of Nations.
Alex Serafini, Team Manager  said: " in these days we are making the pre season test and we are very satisfied, we worked to improved bikes performances and the changes done liked to the riders. As we have been  for some years we start to reconfirm us as european and world champions with Thomas, even if competition will not be lacking, furthermore Diego Monticelli has grown more and we hope to see him steadily on the podium."
The factory from Pesaro always present is a fundamental point in the SuperMoto European and World Championship, guarantee of continuity and professioalism that together with the others teams present make these championship the maximum expression of the Supermoto in the world.
In the photo: in the centre Alex Serafini (Team manager) to the left Thomas Chareyre and to the right Diego Monticelli with the two mechanics Marco Della Chiara and Samuele Santini.
LINKS