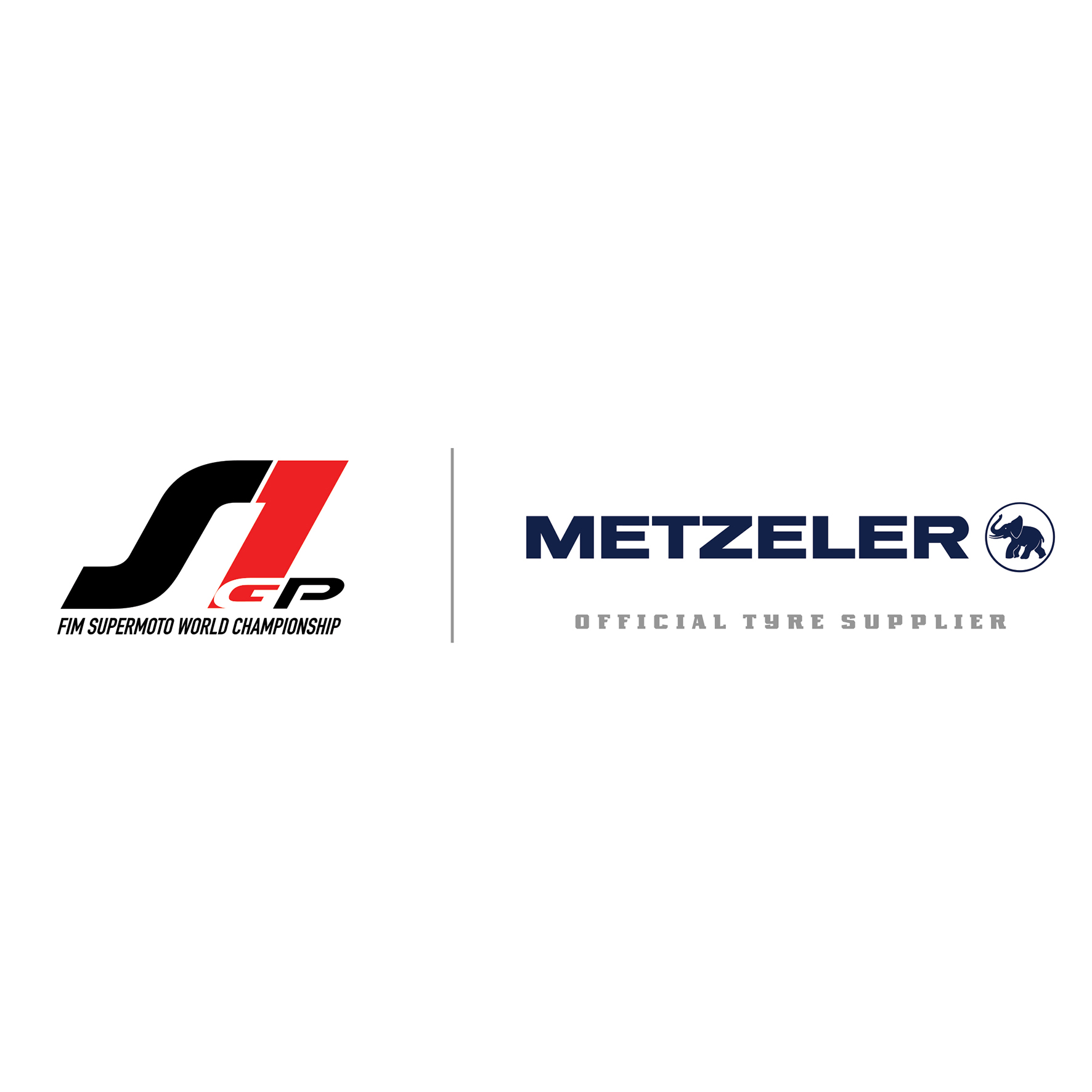 METZELER OFFICIAL TYRE SUPPLIER OF THE FIM SUPERMOTO WORLD, EUROPEAN CHAMPIONSHIP AND FIM SUPERMOTO OF NATIONS
Martigny (Switzerland), 9 February 2023 – The Metzeler tyre brand has been selected by XIEM as Official Tyre Supplier for the FIM Supermoto World and European Championship and for the FIM Supermoto of Nations.
XIEM, the company that manages the television, marketing and promotional rights of these competitions, has chosen the German tyre brand as partner and sole supplier for the three-year period 2023-2025. All the teams and riders in the S1GP world category and the European S4 class, as well as in the Supermoto of Nations, will use Metzeler RACETEC SM tyres.
Danilo Boccadolce – XIEM CEO : "I am very proud and happy with the agreement reached with a prestigious brand such as Metzeler, one of the world leaders in the production of motorcycle tyres. An important choice that will bring added value to the competitions we manage and, more generally, to our discipline".
Francesco Pietrangeli – Moto Marketing Director Metzeler brand : "We are satisfied to have added this exciting discipline to Metzeler's sporting activities. Supermoto is perfectly in the brand's strings because it is an activity with an important component of spectacular action thanks to the particular riding technique adopted and in which the performance offered by the tyres plays an important role".
Metzeler RACETEC SM are tyres specifically developed for supermotard machines, with latest generation racing compounds and profile for the most effective 'straight' and sideways riding.
The compounds have a high silica content to offer quick warm-up and, at the same time, optimised abrasion resistance. The tread pattern has grooves 'across' the central section of the tyre to ensure greater mechanical grip on off-road track sections, while the mid-lean grooves have been designed for quick and effective self-cleaning.
All riders S1GP and S4 will be supplied with 17-inch K1 compound rear tyres and 16.5-inch K2 front tyres, while those in the European S4 will also be able to mount 17-inch front tyres.
LINKS