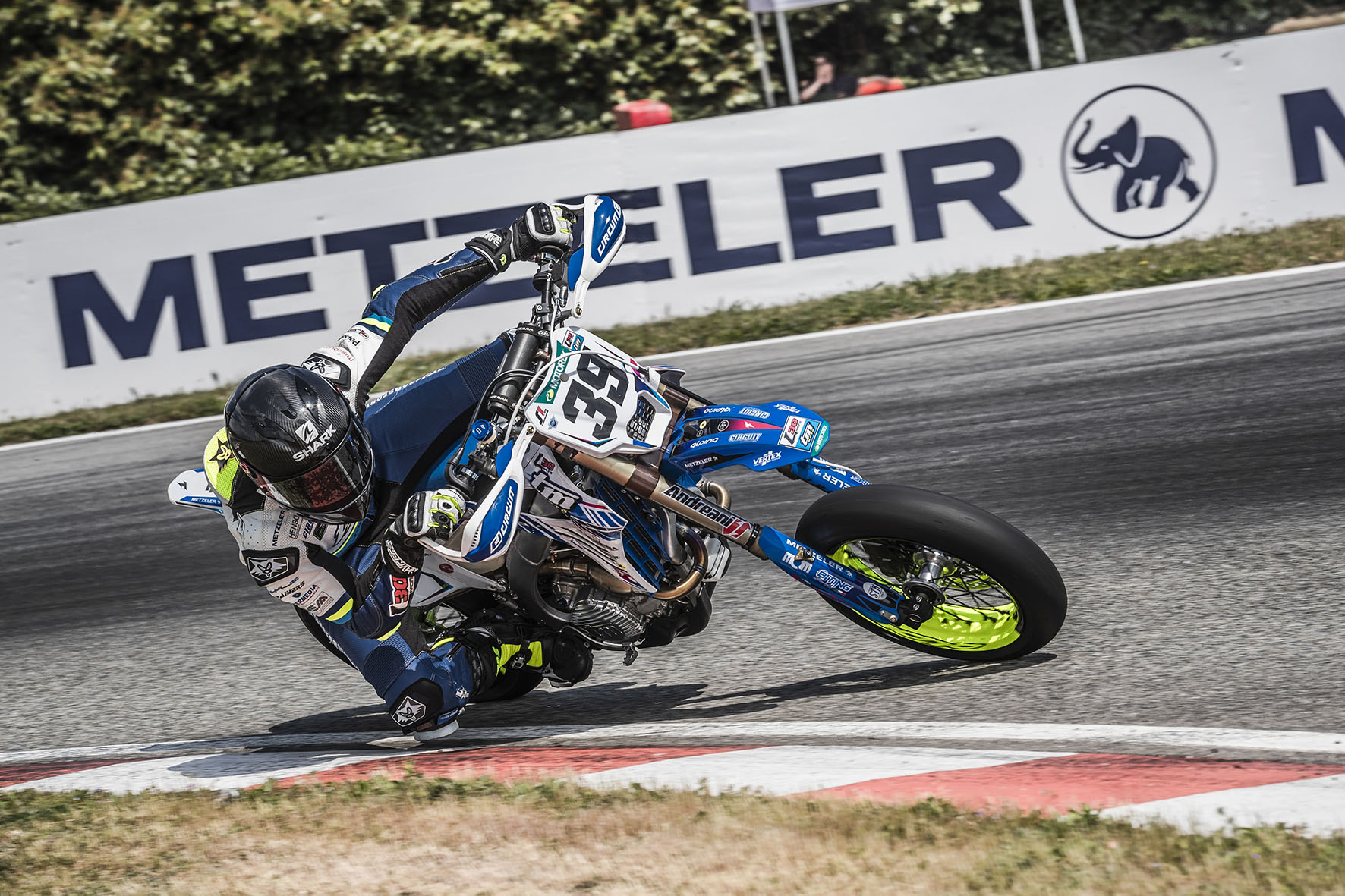 ALEX JIMENEZ TAKES THE POLE POSITION OF THE FIRST ROUND OF THE S4 EUROPEAN CHAMPIONSHIP. MATEJ KOKES IS FIRST IN THE JUNIOR CLASS.
Busca  (Italy), 29 April 2023 – The S4 and its close battles for the qualifying livened up the crowd at the stunning circuit of Busca's International Kart Planet.
Free practices S4
Alex Jimenez Ruiz (L30 Racing TM Factory) ruled both sessions of the free practices. His closest rival, also in the National Championship, Francisco Requena Gomez (Husqvarna) was able to keep the gap to seven tenths while Kevin Vandi (L30 Racing TM Factory) rounded off the first row.
Time practice S4
The S4 qualifying race was a two-part affair between Spanish riders Ruiz and Gomez. The rider managed by Ivan Lazzarini, defending champion of the category, did not take long before finding the right race pace and moved to the top of the standings. Ruiz improved his performance and took the pole position. Francisco Requena Gomez pushed hard for several laps trying to set the best time, but this never worried his fellow countryman. Kevin Vandi rounded off the first row after the attacks of Antonino Navarria (Gazza Racing), who finished fourth.
S4 Time Practice Top Ten:
RUIZ JIMENEZ Alex (ESP, TM) 1:07.916; 2. GOMEZ REQUENA Francisco (ESP, husqvarna) 1:08.685; 3. VANDI Kevin (ITA, TM) 1:08.909; 4. NAVARRIA Antonino Achille (ITA, Honda) 1:09.201; 5. PAPALINI Lorenzo (ITA, TM) 1:10.361; 6. ULLRICH Paul (GER, TM) 1:10.363; 7. SCIORSCI Alex (ITA, Honda) 1:10.602; 8. DELONG Alexis (FRA, TM) 1:11.895; 9. KANCHEV Krasen (BUL, KTM) 1:14.082; 10. STAAB Marie-Louise (GER, TM) 1:17.930
Free practices SM Junior
The young Czech rider Matej Kokes (Husqvarna) was the fastest of the two sessions of the free practices and was followed by Italian Andrea Benvenuti (KTM). Nathan Terraneo (KTM) was third.
Time practice SM Junior
The previous results were confirmed in the qualifying race where Kokes took the lead after the first laps. Andrea Benvenuti improved his lap time, ending up five tenths away from the pole position. Nathan Terraneo completed the front row.
SM Junior Time Practice Top Ten:
KOKES Matej (CZE, Husqvarna) 1:23.532; 2. BENVENUTI Andrea (ITA, KTM) 1:24.100; 3. TERRANEO Nathan (SUI, KTM) 1:24.435; 4. BERECZKI David Zsolt (HUN, Husqvarna) 1:24.734; 5. CORNOLTI Daniele (ITA, TM) 1:24.837; 6. ANDREOTTI Riccardo (ITA, KTM) 1:25.529; 7. EBELMANN Rasmus (EST, Husqvarna) 1:27.489; 8. MOOSES Robin Robert (EST, Husqvarna) 1:29.350; 9. MAIMONTE Mattia (BEL, TM) 1:30.207; 10. FATNA Micah (FRA, KTM)
 Complete results available HERE.
In the photo: #39 Alex Jimenez Ruiz – S4
LINKS