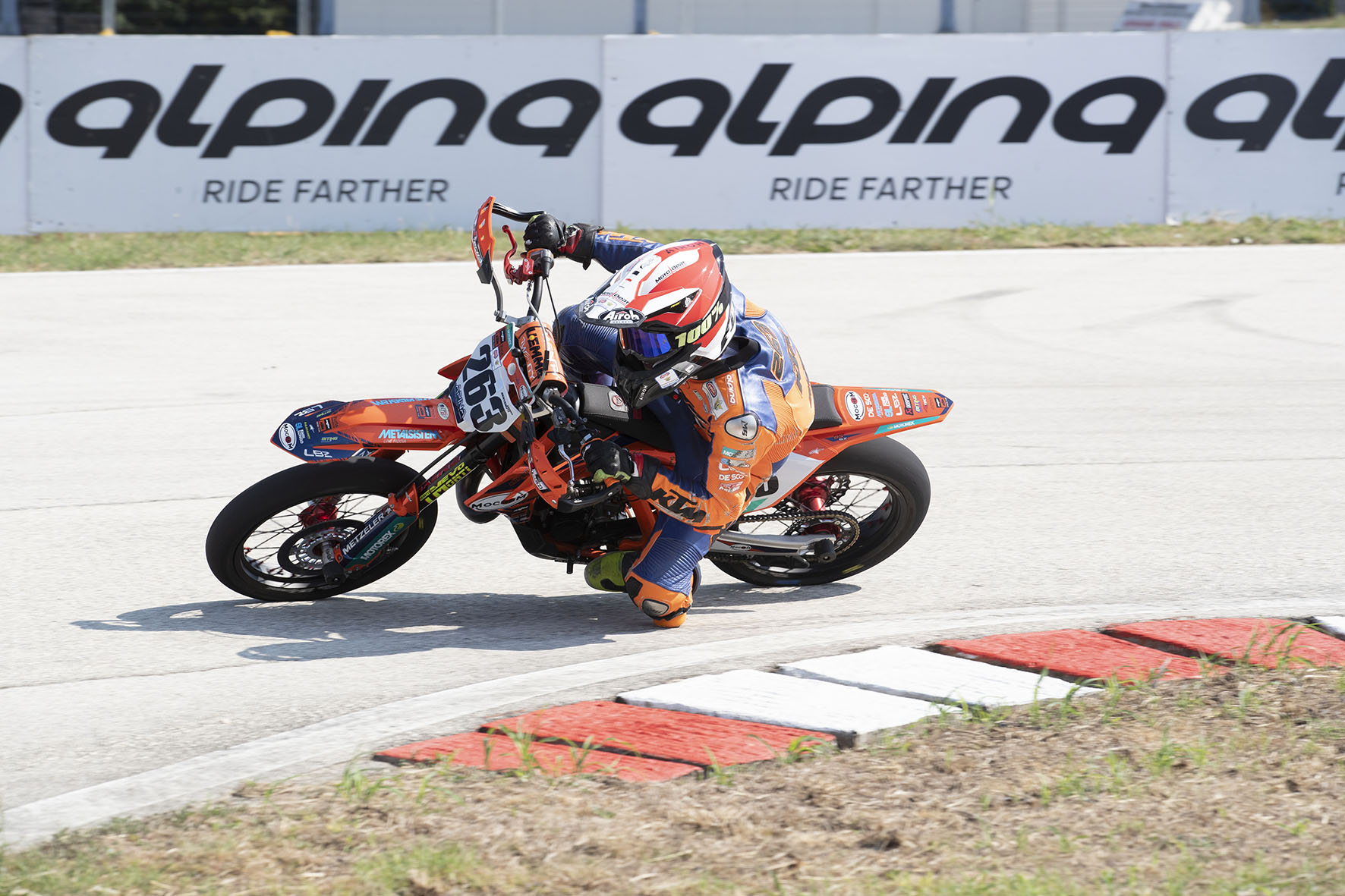 THE GP OF BULGARIA SPEAKS ITALIAN
Pleven (Bulgaria), 15 July 2023 – The first day of practice for the SM Junior was featured by scorching heat but this did not stop the young riders who showed their tough temperament. Andrea Benvenuti (MTR Ktm Racing) was the best to find the right feeling with the track of Pleven.
SM Junior free practices
In the first free practices Andrea Benvenuti (MTR KTM Racing) set the best time and qualified in front of Nathan Terraneo (KTM), while third place went to Championship leader Matej Kokes (Husqvarna).
SM Junior time practice
Andrea Benvenuti was the best Junior rider also in the qualifying, where the young Ktm rider took the lead of the standings in the first laps and was never affected by rivals. The Italian rider qualified with the pole position and with a solid gap on the second qualified. Championship leader Matej Kokes (Husqvarna) strengthened his time and reached the second position, while the first row was completed by Swiss rider Nathan Terraneo (Ktm).
SM Junior Time Practice Top Ten:
BENVENUTI Andrea (ITA, KTM) 1:28.456; 2. KOKES Matej (CZE, Husqvarna) 1:29.197; 3. TERRANEO Nathan (SUI, KTM) 1:29.257; 4. STEINER Christoph (AUT, KTM) 1:31.792; 5. ANDREOTTI Riccardo (ITA, KTM) 1:31.861; 6. EBELMANN Rasmus (EST, Husqvarna) 1:32.455; 7. BERECZKI David Zsolt (HUN, Husqvarna) 1:32.581; 8. IOVITA Mark Luca (ROU, Husqvarna) 1:35.883; 9. FATNA Micah (FRA, KTM) 1:36.365; 10. BANG Lorenz (GER, KTM) 1:37.021
Time Table:
Warm up 09:00 – Race 1 11:30 – Race 2 13.45
Complete results available HERE.
In the photo: Andrea Benvenuti
LINKS